Welcome back to the second part of our must-see in Ireland locations. Last time out we covered some of our favorite spots in the north so this time we will be concentrating on southern Ireland, also known as the Republic.
Our list takes in a variety of outstanding experiences that we would definitely recommend that you visit on our custom driver-guided tours, so let's not waste any time and get straight into our top must-see attractions.
Visit the cliffs of Moher
Clearly, we are not alone in defining the cliffs of Moher as a site you must see in Ireland, the cliffs are Ireland's most popular natural attraction and it is not difficult to see why. With the Atlantic Ocean crashing below them, the cliffs rise to a staggering 702 feet and continue along the coast for over five miles. Their wild and rugged beauty is quite simply undeniable and no trip to Ireland would be complete without a walk along at least a section of the majestic trail.
Our driver-guides recommend that the cliffs can be best experienced on a day trip from the nearby traditional and lively harbor town of Galway, located just a short hour and a half drive away.
Discover Trinity College and the city of Dublin
Trinity college is the jewel in the heart of Dublin city. Founded by Queen Elizabeth in 1592 the university is one of the oldest in the British Isles and is famed for its unique history and world-class architecture. As you would expect in a city recognized by UNESCO for its history of literature it can boast famous alumni such as Bram Stoker, Oscar Wild, and Samuel Beckett.
Trinity also houses one of Ireland's most precious cultural treasures, the Book of Kells – an illuminated manuscript from 800AD containing four gospels from the new testament. You can experience the book in all its glory on a tour to Trinity which will also take in the 'Long Room' one of the most ornate and prestigious libraries in the world.
Your driver-guide will be able to use their expert local knowledge to help you plan your trip to trinity to coincide with other must-see attractions in Dublin like the old Guinness storehouse and lively temple bar area.
Drive the Ring of Kerry
In a country that seems almost custom-made for road trips, the ring of Kerry proudly takes its place as the most scenic and powerfully beautiful around. A 111-mile route that showcases the very best in jaw-dropping landscapes, local wildlife, and rustic rural villages and towns in all of Ireland the ring of Kerry is not to be missed on any driver-guided tour of Ireland.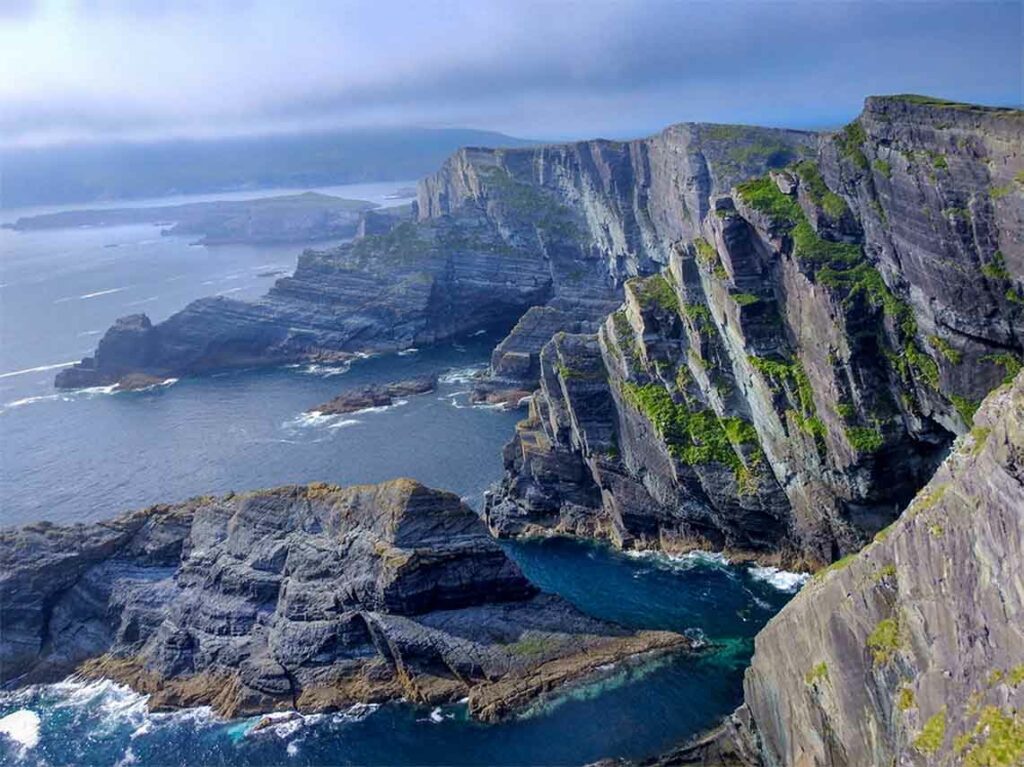 Highlights along the route include Killarney national park resplendent with leaping wild deer and Ross Castle and Torc waterfall which can be visited with just a short 5-minute walk from the road.
Blarney Castle & The Blarney Stone
Set into the top of Blarney Castle in 1446, the legend goes that those who kiss the blarney stone will be endowed with great eloquence, persuasiveness, and expressiveness that the Irish are world-renowned for!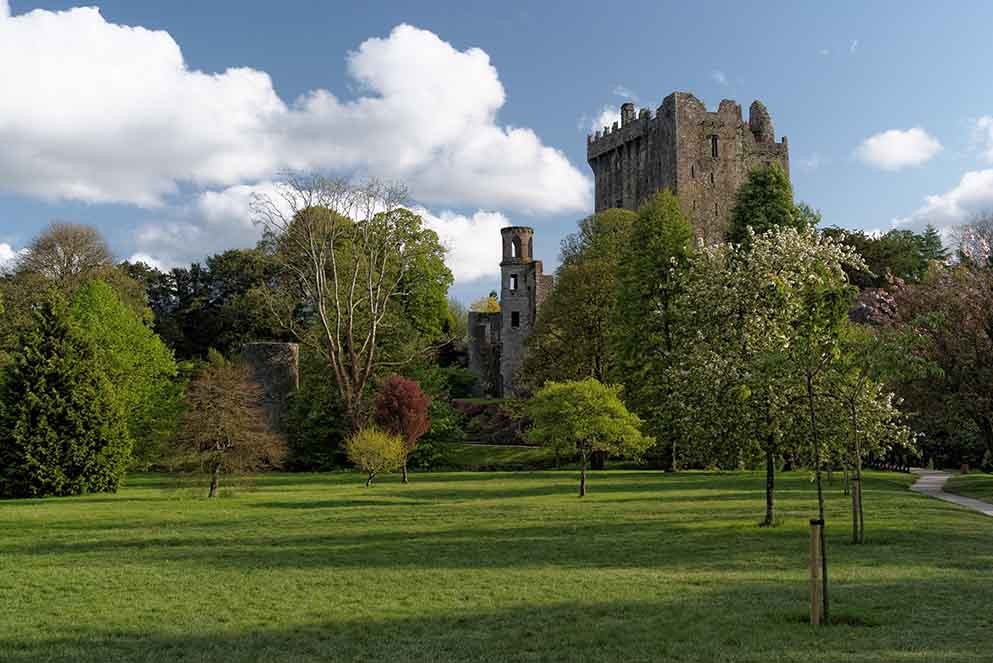 However, even if you are not brave enough to go lips to limestone there are plenty of other reasons to visit blarney castle. You can experience the full site, ranging from the tower, down to the dungeons below ground and across the network of romantic and striking surrounding gardens.
The Wild Atlantic Way
Ok, so we concede that this entry is a bit of a cheat considering it is not just one location, rather it is a driving route along the west coast of Ireland that takes in nine counties with the Atlantic Ocean serving as a magnificent backdrop on the ultimate Irish road trip.
Highlights include the aforementioned cliffs of Moher and the Ring of Kerry, but given the number of outstanding areas of natural beauty that the road trip passes, your private driver-guide will help you plan which destinations you wish to spend some time in over the course of the 2,500km long drive.
Plan your trip to the 'must-see in Ireland' destinations with Prestige
We hope that our list of must-see locations has provided you with some inspiration for your vacation to Ireland, but naturally, they are only the tip of the iceberg when it comes to unforgettable locations and destinations to see in the South of Ireland.
Our experienced local driver-guides are here to help you plan your travel so get in touch with us by completing our inquiry form below and we can get started planning the trip of a lifetime.