9 day North of Ireland Private Tour
9 Day Northern Irish Guided Itinerary
Whilst perhaps not as internationally renowned as the Wild Atlantic Way, or as popular with tourists as locations in the South, The North of Ireland contains some of the most historic, beautiful, and culturally significant sites to be found anywhere on the Emerald Isle.
Our 9 day North of Ireland private tour itinerary has been designed to highlight the ways in which you haven't had a full sense of Ireland until you have visited some of these iconic and mesmerizing locations such as the legendary Giant's Causeway, the historic walled city of Derry, the thriving cultural hubs in Belfast, and the wild and romantic rolling hills and fields of Donegal.
Explore these sites and many more on our fabulous private tour of the north of Ireland.
Day 1: Arrival - Newgrange - Hill of Tara - Trim Castle - Belfast
Our itinerary is working on the assumption that you will be arriving into Dublin – Ireland's most popular airport. However, should your flight be arriving at any other airport, simply let us know and we will redesign this itinerary for you at no additional cost.
Dublin Airport Collection
Your private tour of Ireland begins as your driver-guide collects you from the airport in a luxury Mercedes-Benz vehicle. On our way to our destination in Belfast, your driver will have plenty of sites to show you and local folklore to share with you!
Your first stop on this tour will be the Brú na Bóinne Visitor Center: Starting from here, your first visit will be Newgrange which contains prehistoric monuments constructed 5,200 years ago, making them older than Stonehenge and the Great Pyramids. 
Newgrange, a jewel in Ireland's crown, is a large circular mound with a stone passageway leading to a cruciform chamber with a corbelled roof. Rightly described as an Ancient Temple, Newgrange is a place of astrological, spiritual, religious, and ceremonial importance.
Now it's time for some real Celtic and Irish history! Your next stop is Tara, the inauguration place and seat of the High Kings of Ireland in the first millennium A.D. 
The Hill of Tara is an ancient ceremonial site dating to around 2,500 BC, stories about which appear in Irish mythology. Naturally, your local guide will be delighted to regale you with these fascinating stories from a bygone era.
And just a few miles along the road is your last visit of the day, the Battle of the Boyne Visitor Center. The center is in the recently restored 18th century Oldbridge House on the banks of the River Boyne, here you will get an in-depth insight into the battle between King William III and his father-in-law King James II that took place in 1690, a long time ago, and yet still has ramifications in Ireland today. Learn the story of one of the most important battles in Irish history.
Trim Castle is a Norman castle on the south bank of the River Boyne in Trim, County Meath, Ireland. With an area of 30,000 m², it is the largest Norman castle in Ireland. Over a period of 30 years, it was built by Hugh de Lacy and his son Walter as the caput of the Lordship of Meath.
Drop off at Belfast accommodation
Your driver-guide will deliver you to your accommodation for your first night in Ireland. Belfast has an absolutely thriving gastronomy and bar scene, so whatever your tastes in evening entertainment, your driver-guide will be on-hand to provide recommendations that will perfectly match your aspirations for the night.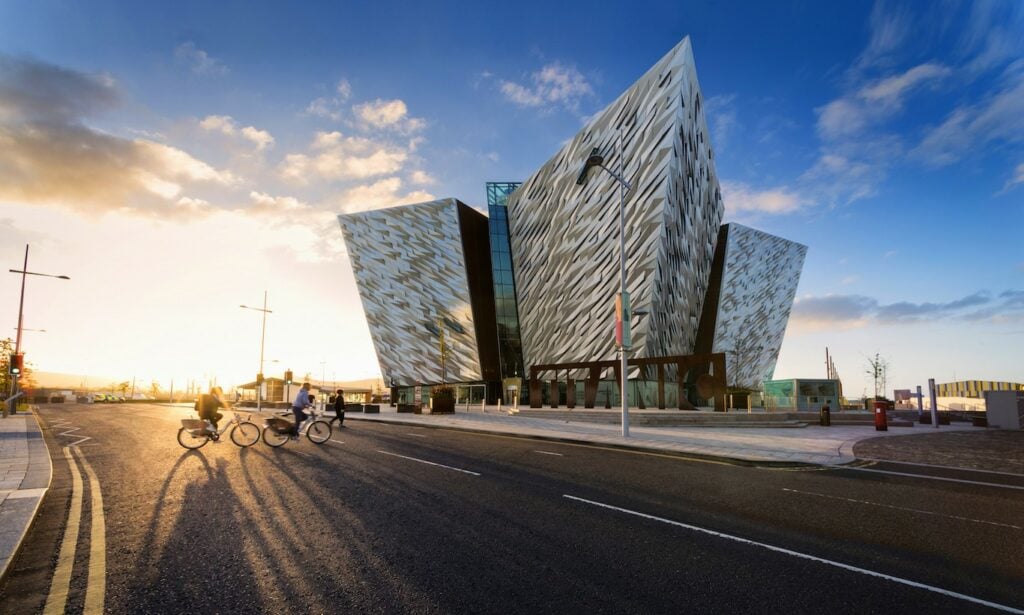 Today your driver will collect your private group from your accommodation and set off on an action-packed city tour of Belfast – the Capital of the north!
Your first stop will be the Titanic Visitor Center, a world-leading visitor attraction that tells the story of the "unsinkable ship" built in Belfast that infamously and tragically went under after striking an iceberg in 1912. 
Just around the corner and dominating the city skyline is a great photo opportunity, Samson & Goliath are the famous shipyard cranes visible from most of the city.
Next, your driver-guide will take you to St George's Market, named the UK's best large indoor market. It is a mecca for foodies, artists, and artisan works. Relax and enjoy a snack while you take in the history of this amazing building.
Your next stop on this guided day tour will be Belfast City Hall. In 1888 Queen Victoria granted Belfast City Status and it was agreed that a grand and magnificent building should be erected to reflect this new status. City Hall opened its doors on the first of August 1906, at a time of unprecedented prosperity and industrial might within the city.
Your guide will take you to explore the stunning Belfast Castle. Sitting in a prominent position in Cave Hill Country Park, the castle, built-in 1862, is situated in what was the third Marquis of Donegall's deer park. The castle is Scottish baronial in style and the balconies and gardens afford the most spectacular views across the lough and city.
Next, we'll head for a tour of west Belfast to hear echoes of the City's troubled past manifested in the (Berlin Style) peace wall, and the international mural walls.
Drop-off at Belfast hotel
After a long day touring, your driver-guide will drop you off at your Belfast accommodation for a well-earned rest.
Day 3: Causeway Coastal Driven Tour
Now that you are beginning to get a feel for the North and its people, let's take you up to the coast for some incredible views and a journey you will never forget!
Carrick-A-Rede Rope Bridge
This morning you will be picked up at your hotel by your driver-guide before driving northward to the Causeway Coast. Your first stop on the Causeway Coast is the Carrick-a-Rede rope bridge.
From the Scottish Gaelic, it means "The Rock in the Road". The first rope bridge between the mainland and Carrick-a-Rede Island was erected in 1755 for the fishermen. Although the current incarnation is a lot safer than it was for the brave fishermen back in the 18th century, it's still an exhilarating crossing as you carefully tread nearly 100 feet above the crashing waves of the Atlantic. 
If you can steady yourself enough to open your eyes you will be grateful for it as you will witness a simply incredible vista over mountains, sea, and wildlife in their natural element. Truly an experience for guests of all ages.
Your next stop is the Giants Causeway, Northern Ireland's only World Heritage Site, and therefore ranked alongside Mount Everest and the Giant Redwoods of California for its importance to humankind. 
Welcome to one of the most amazing places on the planet; The Causeway comprises around 40,000 mostly hexagonal basalt columns descending gently into the sea. Depending on who you believe, the stones were formed either by an underwater volcano's geological actions or by an Irish giant named Finn McCool, who lived and battled along the north Antrim Coast. However it was formed, it is a fabulous way to spend an hour or so as you gaze admiringly over the gorgeous standing stones, while the more nimble among us will want to climb up and stride across them much like the giants from folklore!
Your driver-guide will take you north to probably the best-known whiskey distiller in the world, Bushmills which incidentally is the home to the world's oldest licensed whiskey distillery.
Official records stretch back to 1608 when the area was granted its license to distill. Over 400 years later, whiskey is still being made in Bushmills, thanks to experience and craft passed down from generation to generation. Bushmills couldn't make their whiskey without the water, drawn from the River Bush, which flows over beds of basalt rock and local barley.
Your guided tour will let you take in the best the distillery has to offer and learn about the copper pot stills and the production process of their triple distilled whiskeys. On your tour, you will explore the landscape and terrain that imbue the whiskey with its legendary character, meet the people that represent centuries of knowledge and experience the craft first-hand with a whiskey tasting.
Drop off at North Coast accommodation
Your driver-guide will drop you at your accommodation for the evening.
Day 4: Dunluce & The Dark Hedges Day Tour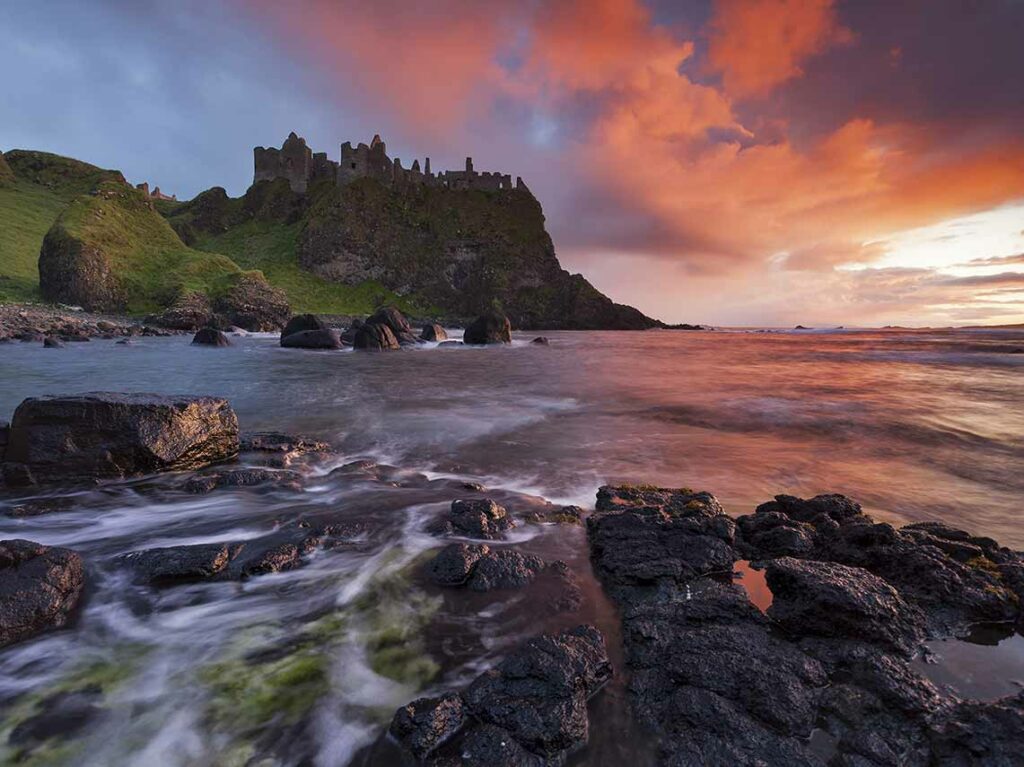 This morning after breakfast, your driver-guide will collect you and will take you on a tour of Antrim & the wonderful sights there.
Dunluce is one of the most picturesque and romantic of Irish Castles. With evidence of settlement from the first millennium, the present castle ruins date mainly from the 16th and 17th centuries. It was inhabited by both the feuding McQuillan and MacDonnell clans. Historical and archeological exhibits are on display in the visitor center for you to view.
Your next stop is the icon Dark Hedges which featured as Kings Road in the landmark series "Game of Thrones". 
The Dark Hedges is one of the most photographed areas in Northern Ireland and a popular attraction for enthusiasts from across the world. This beautiful avenue of beech trees was planted by the Stuart family in the 18th century and intended to impress visitors as they approached the entrance to Gracehill House which is located at the top of the road.
The site featured in Game of Thrones series two, doubling as the Kingsroad which young Arya Stark traveled on in the back of a cart along with Yoren, Gendry, and Hot Pie, all new recruits for the Night's Watch.
Your driver-guide will drop you at your accommodation for the evening again.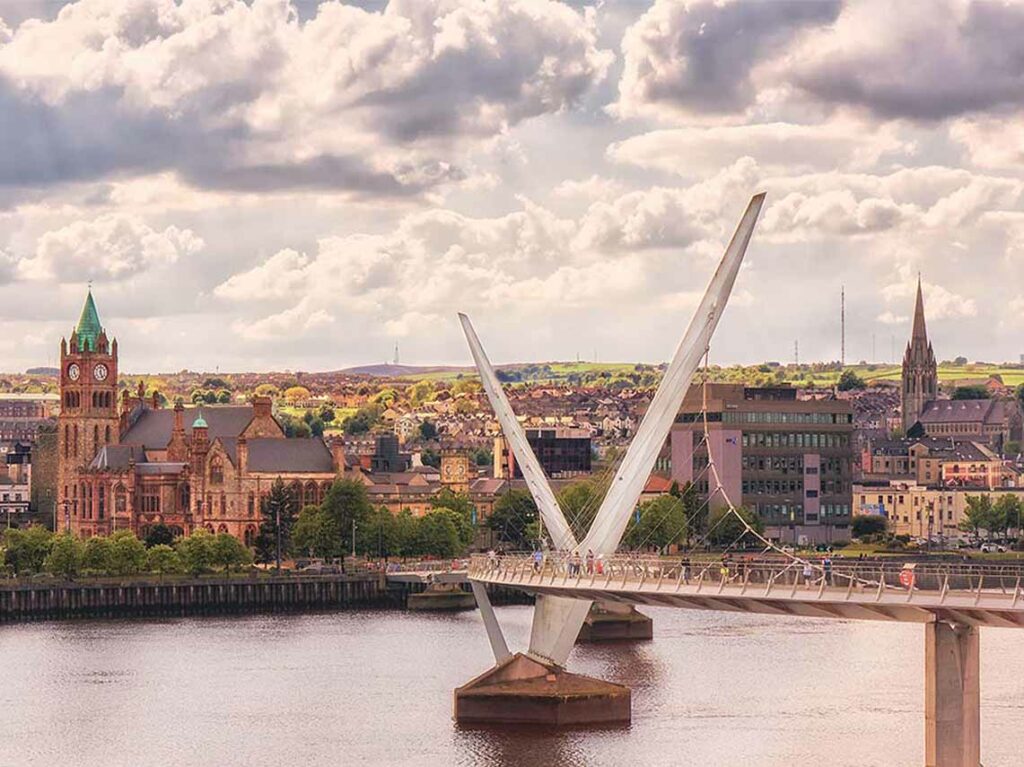 After a wonderful day's sightseeing, we think you would appreciate getting to know a little bit more about the historical and political context of the Emerald Isle, and where better to discuss this than in one of the most historically significant cities in all of Ireland!
From the walls you will enjoy views of, the spired St. Columb's Cathedral, you will see displayed artifacts from the 1688 Siege of Derry, the Peace Bridge wending its way to Ebrington an ex-military barracks on the waterside of the city, the Tower Museum, the Free Derry Wall, and the Guildhall.
The Museum of Free Derry is a museum located in Derry, Northern Ireland that focuses on the 1960s civil rights era known as The Troubles and the Free Derry Irish nationalist movement in the early 1970s. Located in the Bogside district, the museum's exhibits include photographs, posters, film footage, letters, and personal artifacts.
You will visit the Guildhall. Sitting within reach of the famous 400-year-old Walls is one of Derry's most stunning landmarks, the Guildhall. It has been in the heart of city life since 1887, and one of its most arresting features is its collection of stunning stained-glass windows representing everything from fishmongers to musicians and its clock which was modeled on London's Big Ben. Neo-gothic with Tudor overtones, its staircase, main hall organ, and corridors give a fascinating insight into this distinctive building's history. 
Your driver-guide will drop you off at your accommodation in Derry for the evening.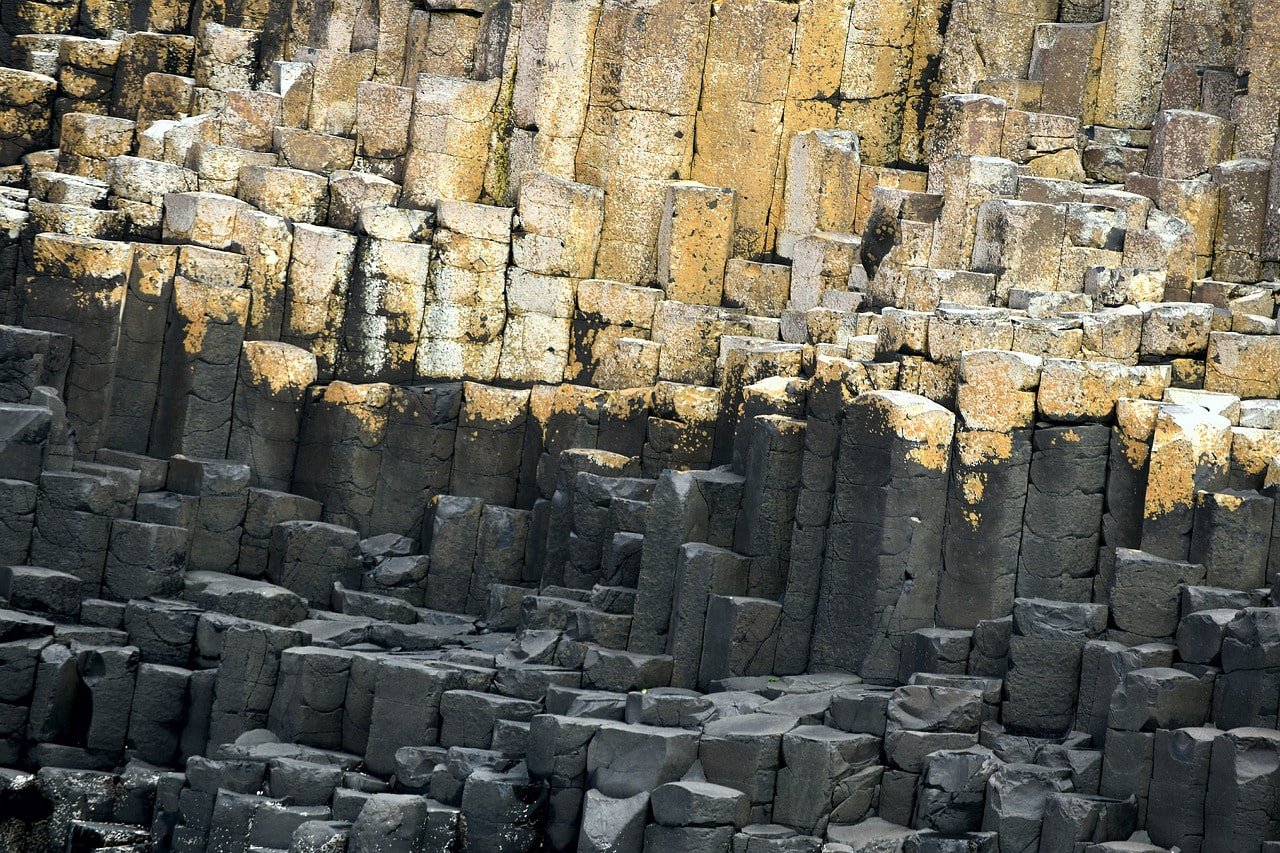 The

best private tour

imaginable

!

We not only saw the iconic sites and what we ourselves had envisaged but so much more in addition. Rosemary was also a most hospitable, considerate and friendly traveling companion. We have toured extensively in every part of the world, often with driver/guides, and the service provided ranks among the very best we have encountered.
Day 6: Northern Wild Atlantic Way Tour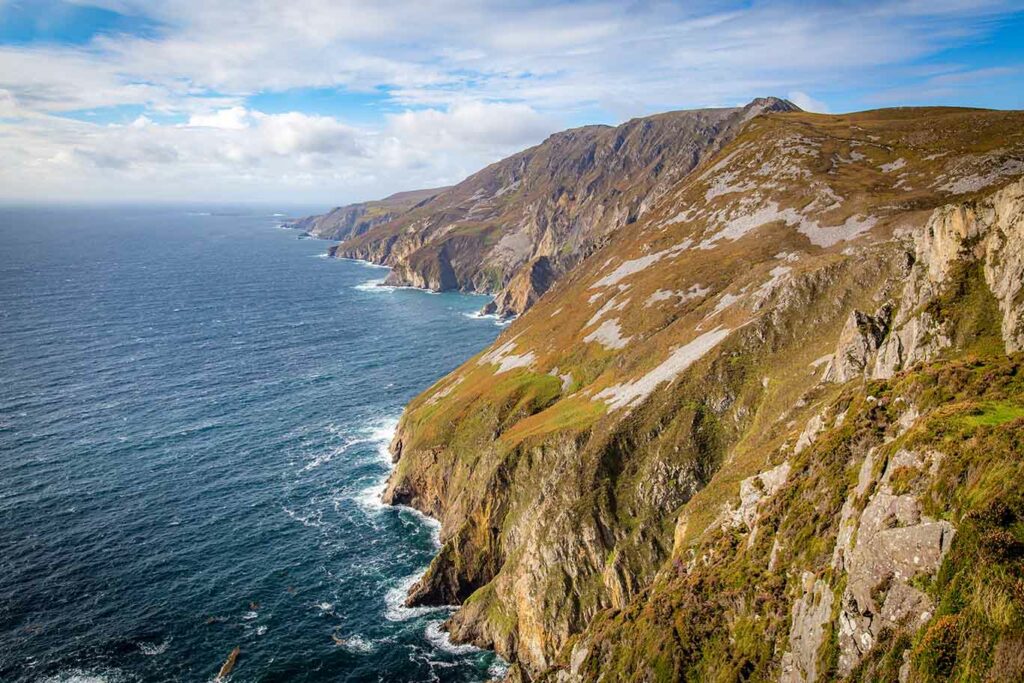 Today is all about the raw power and beauty of the Irish landscape as you visit the most Northerly sections of the Wild Atlantic Way with your driver-guide.
In the shadow of Errigal deep in the Derryveagh Mountains, the 16,000 hectares of Glenveagh National Park are a haven for wildlife, and you should keep an eye out for its large herd of red deer. 
The huge park takes in mountains, lakes, valleys, and woods and you will take in a tour of Glenveagh Castle, with its famous gardens full of meticulously planned arrangements that are in stark contrast to the wilder surroundings.
Take a journey as far north as you can go, and you'll reach the edge of Europe – otherwise known as the wild, rugged and romantic Malin Head. The start (or end, depending on your point of view) of the Wild Atlantic Way, Malin Head has long been renowned for its epic coastal scenery, thriving birdlife, and historical curiosities. And though isolated, you'll never feel lonely on this remote peninsula, as you'll quickly find the locals give a warm welcome to those who come to enjoy the unspoiled scenery of their home.
Continuing along the wild Atlantic way, your next stop will blow away the cobwebs with a visit to some of the highest sea cliffs in Europe at Slieve League (Sliabh Liag). This holy mountain was a Christian pilgrimage site for over 1,000 years and it's easy to see why it was regarded as a sacred place. Rising 600m above the waves, you will enjoy unrivaled views of the Donegal and Sligo coastlines.
You will visit Donegal Castle. In the 15th century Red Hugh O'Donnell, an Irish nobleman, ruler of Tyrconnell, and head of the O'Donnell dynasty, built this castle as his personal fortress after escaping five-year imprisonment in Dublin Castle where he had been held by the English. 
Before leaving for Spain after the Battle of Kinsale, Hugh burned the castle so it wouldn't fall into the hands of the English in his absence. However, when he was away Sir Basil Brooke became the new lord building a handsome manor house in its place. The castle was brought back to its former glory in the 1990s and remains so to this day.
Your driver-guide will drop you off at your accommodation in Donegal for the evening.
Spectacular views, scenery, and typical small-town Irish life are waiting to be discovered today with your private guide as you explore Donegal and all it has to offer.
Donegal Town translates to, "Fort of the Foreigners". 
The Town is an attractive vibrant gathering overlooking Donegal Bay with a backdrop of the Bluestack Mountains sitting on the Wild Atlantic Way. Traditionally a Market Town with a Diamond at its center makes it easy to explore the abundance of shops, restaurants, cultural and heritage attractions, and of course bars. This is one of Ireland's top foodie destinations, with exceptionally high standards, local produce, and an understanding of what foodies expect. 
The Diamond in the town center is an extensive pedestrian area with seating and trees, a great place to sit, relax and watch the world rush by. It includes a prominent 'obelisk' celebrating 'the Four Masters', four Gaelic historians led by Brother Mícheál Ó Cléirigh who wrote The Annals of the Four Masters in the 1630s.
Subject to time and tides, your next activity could be a trip on the Donegal Bay Waterbus, a fun trip taking in the history, fauna, and flora of the bay, basking seals with a fun twist on the way back home. 
On the harbor, you will see a statue of Red Hugh O Donnell (the castle builder), and just a few yards away visit the Abbey Graveyard and Ruins.
Time now for your visit to Donegal County Museum based in a fine old stone building, once part of Letterkenny Workhouse opened in 1845. The Museum houses a substantial collection of artifacts relating to the history and heritage of County Donegal. The first-floor exhibition tells the story of Donegal from Prehistory to the Twentieth Century. 
Your driver-guide will drop you off at your accommodation in Donegal for the evening.
Day 8: Enniskillen & Marble Arch Caves Day Tour
Your driver-guide will collect you from your accommodation in Donegal and you will make your way towards Enniskillen.
Enniskillen Castle Museum
We'll stop off at Enniskillen to visit the town's castle. It was originally built in the 16th century and now houses the Fermanagh County Museum and the regimental museum of the Royal Inniskilling Fusiliers and the 5th Royal Inniskilling Dragoon Guards.
The Marble Arch Caves form the longest known cave system in Northern Ireland, at a total of 11.5 kilometers. The caves, named after the nearby Marble Arch, a natural limestone arch located upstream at the Cladagh River, which flows under the arch.
In 2001, the Marble Arch Caves Global Geopark, reaching both Northern Ireland and Ireland, became the first global geopark in the world.
The Geopark contains some of the finest scenery in the north of Ireland.  Ranging from rugged uplands, lakes, and forests through to gently rolling drumlins, the area presents a complex history of the Earth dating back as far as 895 million years. 
Marble Arch Caves Global Geopark is host to one of the finest show caves in Europe.  Visitors are guided through a fascinating natural underworld of rivers, waterfalls, winding passages, and lofty chambers while stunningly beautiful cave formations glisten all around.  Various activities are offered at the park, such as cycling, fishing, walking, caving, and canoeing. The Marble Arch Caves Global Geopark is one of the most popular tourist destinations in Northern Ireland.
Your driver-guide will drop you off at your accommodation in Enniskillen for the evening.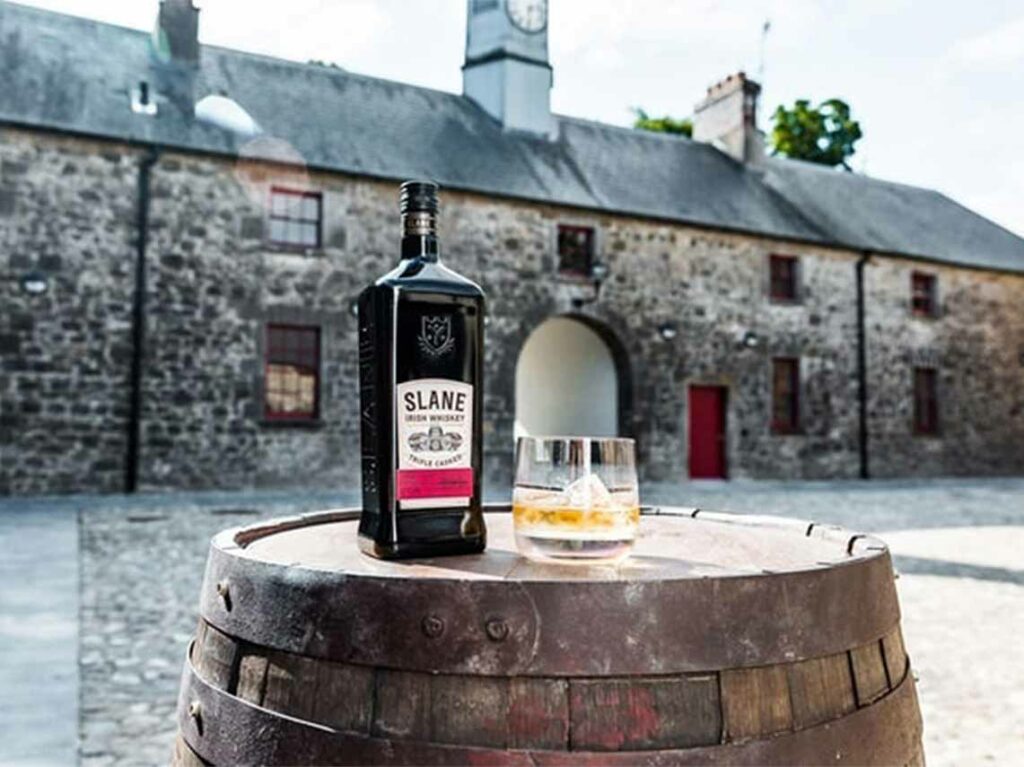 Today is all about taking in the mesmerizing sites and sounds as you make your way from Enniskillen back down to Dublin for your flight the following day.
Ulster American Folk Park
The Ulster American Folk Park is an open-air museum just outside Omagh, in County Tyrone, Northern Ireland. The museum tells the story of three centuries of Irish emigration. With over 30 exhibit buildings to explore, visitors embark on a journey that takes them from the thatched cottages of Ulster, on board a full-scale emigrant sailing ship, to the log cabins of the American Frontier. 
With costumed guides to chat and traditional crafts to see, their historical story focuses on those who left Ulster for America in the 18th, 19th, and 20th centuries. The museum is part of National Museums Northern Ireland.
Within the museum are many painstakingly-restored original exhibit buildings with connections to local families. The park was developed around the Mellon House, the birthplace of Irish-American banker and lawyer Thomas Mellon, founding father of the Mellon banking dynasty. This house and its outbuildings remain in their original location. Visitors can taste samples of traditional Irish and Pioneer American foods as they stroll around the museum including freshly baked soda bread and pumpkin pie all made on the hearths and griddles of the exhibit buildings. The museum also includes agricultural displays and an array of farm animals.
Slane Irish Whiskey Distillery
Slane Irish Whiskey Distillery is often associated with epic gigs and huge crowds, Slane's whiskey is big on taste too. The Boyne Valley's clear water and lush soil provide a fine base for Slane's triple casked whiskey.
The immersive distillery tour is an hour long and takes place in the 250-year-old stables of Slane Castle. You can choose between the flavor of the Slane experience, an introductory option with a mini-tour followed by a tutored whiskey tasting.
Or you could go VIP and be given a tour by a real-life Lord? The VIP experience is hosted by the Co-Founder of Slane Irish Whiskey & Earl of Mount Charles, Alex Conyngham. Alex grew up in and lives in Slane Castle and he is opening his door & offering guests the rare chance to enjoy this fully hosted experience at the Castle & the Distillery.
The tour will finish with a deconstructed Slane Irish Whiskey tasting which includes 4 whiskeys and a sample of the New Make Single Pot Still Whiskey.
Your driver-guide will drop you off at your accommodation in Dublin, or at Dublin Airport directly if you're scheduled to fly this day.
"An Amazing Experience from Start to Finish"
We had a friends group do a private tour with Prestige and we all can't stop discussing how it was the best decision we made for our trip. He was so flexible and accommodating for us so we were really able to customize the tour and make it our own. Not to mention, we were able to see sights the big tour buses would not be able to access. Gerry was so knowledgeable and had even printed off guides for us to follow along with. He showed us places we would not have known about otherwise and we felt we received such an insider's perspective on Ireland and everything this beautiful country has to offer!
Want to Tailor your Guided Tour of the North of Ireland?
We hope you enjoyed reading our 9 day guided tour itinerary, the reality is however that there are simply too many fascinating sites and locations in the north than we could possibly have crammed into this itinerary.
To discuss how to tailor and customize this tour to your specific requirements and tastes, we provide a 100% complimentary service where you can consult with our local tour planning specialists to ensure you get the most out of your Irish vacation.
Simply get in touch using the inquiry form below and we will be in touch to start consulting with you to help plan the trip of a lifetime!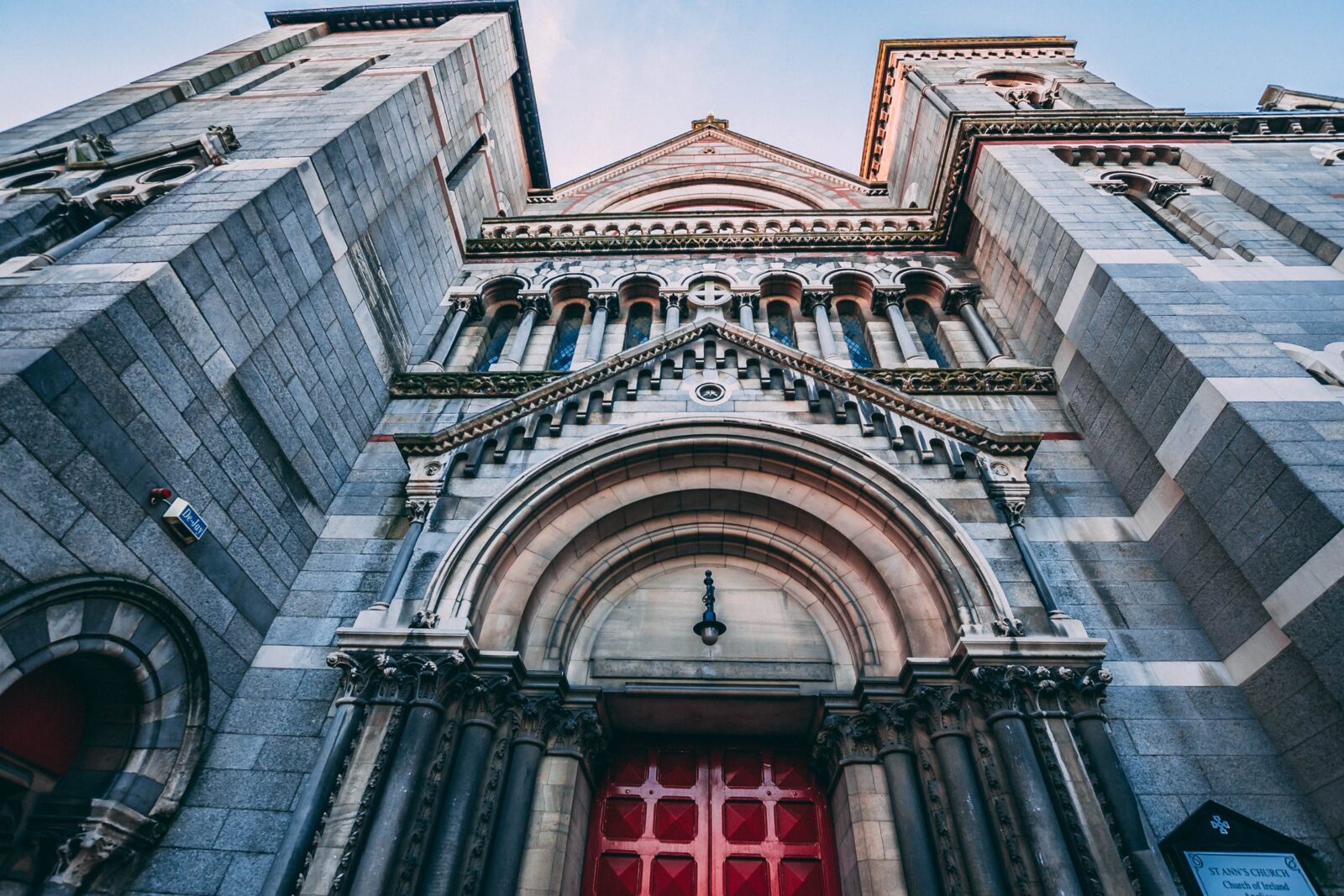 We were on a packed tour of the U.K., Ireland, and Italy and our first stop was Dublin. After a couple of days in Dublin, Gerry picked us up and drove us around Ireland. We cannot say enough about how great Gerry was to tour with. We had a lot of laughs and accommodated us in every way possible.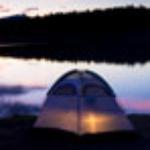 Best decision I made on the trip! As soon as Ciaran found out we were fans of Games of Thrones he incorporated it into our tour! We visited so many locations and landmarks had such good conversations and laughs. Couldn't be more thankful to both Gerard and Ciaran for such an amazing start to our trip!!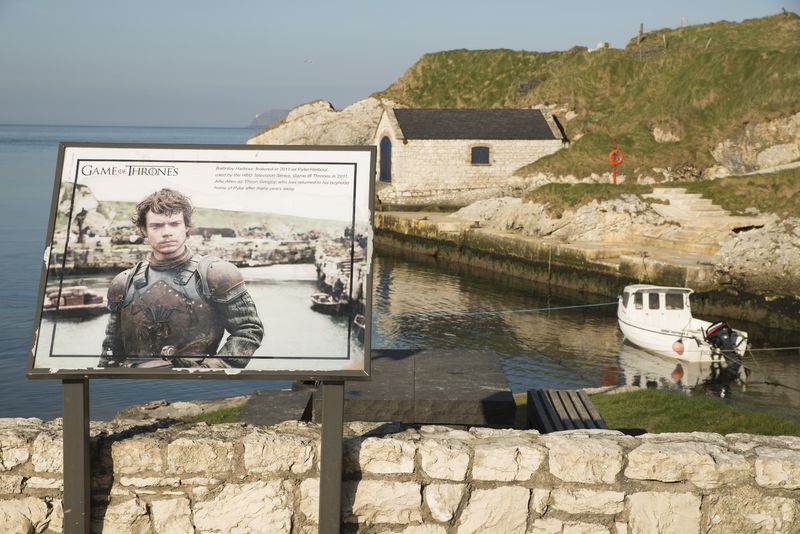 Our driver Jerry was exceptional from the moment he picked us up! He was professional, very knowledgeable about everywhere we traveled, and accommodating throughout our entire trip. He was very family-friendly and very understanding of our autistic son and our needs. He was a very special part of our trip and we are grateful for his time and attention. I would recommend Prestige and Jerry to anyone who is visiting Ireland!
Other Itineraries you Might Like