Private Whiskey Tours of Ireland
Luxury Whiskey tours of Ireland
Get a true taste of Ireland in the best way possible – with your own private designated driver!
Ireland is home to over 32 distilleries spanning the length and breadth of the country so a whiskey tour provides a unique way to discover this fantastic little island of ours.
Complete our inquiry form and let us know which distilleries you would be interested in visiting or just let us know how long you will be in Ireland and we can devise a must-see whiskey tasting tour of Ireland for you.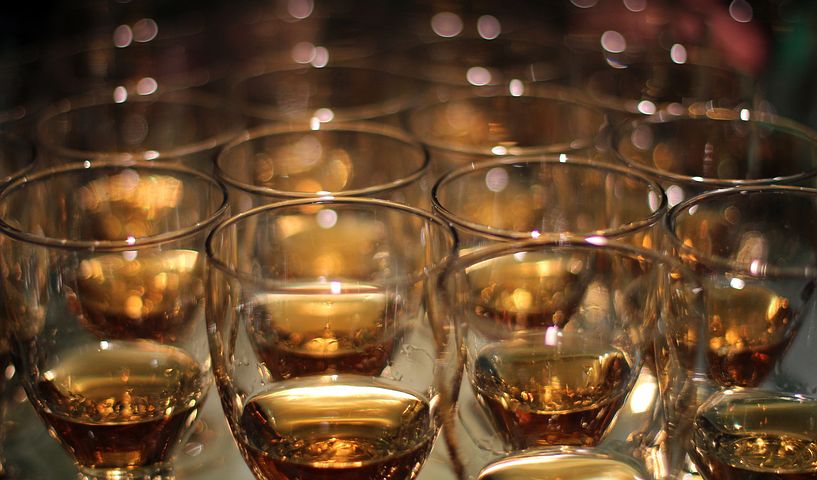 Choose your Irish whiskey trail destinations
Exploring the Irish whiskey trails with your private driver-guide is the perfect way to discover the true 'spirit of Ireland'. 
Our whiskey tours are fully customizable to ensure that you can visit all your favorite distilleries and take in some of the most beautiful scenes, historic towns and vibrant cities in Ireland along the way.
If you would like some help planning your journey, then your private driver-guide will help you to create a schedule and itinerary for your trip to ensure that you can take in all the sites and whiskey tastings you desire.
Get A Custom Quote For Your Irish Whiskey Tour
With more than ten years experience driving our clients on custom whiskey tours, we are experts at helping you create and then delivering an unforgettable distillery tour of Ireland (well, unforgettable as long as our whiskeys are enjoyed in moderation!)
Let us know your requirements in the form below and we will get back to you with a suggested itinerary that you can alter as you see fit. If you'd like us to book your accommodation or have any special requests, let us know in the comments.
Our group of four women hired Prestige Tours for a 5 day excursion – Dublin-Galway-Killarney-Cork-Dublin. We couldn't have been happier with the service. It was a true vacation not having to worry about getting lost or where to eat/sleep. Accommodations were included with our tour and our knowledgeable guide, Peter, gave us awesome dining recommendations at every stop. During our drive, Peter entertained us with related facts and stories. Experiencing the local culture is paramount to me. Prestige Tours did not disappoint. Some highlights for me were attending the Celtic Steps show in Killarney, the delicious dining in Kinsale and browsing the shops in Dingle and Kenmare. Thank you to Peter and Prestige Tours for a memorable trip to your beautiful country!
Michele Curtis
★★★★★​
Merrie and I thoroughly enjoyed our fabulous three-day-tour experience! Ray was a wealth of information and is truly passionate about his calling. Neither of us had ever been to your beautiful country before and felt as if we received a crash course in Irish history, architecture, culture and politics in our short time there. Beginning with Dublin helped to set the stage and then we branched out on days two and three. Ray made adjustments in real time to our itinerary and showed us some places we would have never known to look for (such as the Dublinia museum and Kilmainham jail). We had a special entrance to view the tops of the Cliffs of Moher, visited the Irish National Stud Farm and thoroughly enjoyed our trip to Blarney Castle and the Rock of Cashell. Thank you so much for your attentiveness and providing an excellent service!
Emily Turner
★★★★★​
I cannot say enough good things about Prestige Tours!!!! We had a fantastic week with our driver Billy George- he was so friendly & easy to get along with. He provided us a great experience as we traveled around Ireland. We really enjoyed his company. He was a really great driver & very funny too! James our driver from Dublin to Belfast was also awesome! He provided great insight to the history of Ireland & the troubles in Belfast. I think my husband would have talked to him for 10days straight if given the opportunity. The vehicles were really clean & nice. The itinerary was perfect!! We loved Ireland & this experience soooo much.
Amanda S.
★★★★★​
We were in Europe for nearly five months and took several tours like this during our stay. This tour was by far the best, and Rosemary was by far the best guide we had. She was very friendly and informative and went out of her way to accommodate us (e.g. our numerous requests to stop for photo ops!). We not only saw the Giant's Causeway but so many other things on this beautiful tour such as the Dark Hedges, Dunluce Castle, Carrickfergus Castle, Larne, Antrim Coast, Glenarm Castle, Ballycastle, Ballintoy, Bushmill's Distillery, Torr Head, Carrick-A-Rede Island, and Rope Bridge, Portrush Golf Club. This tour is one of those experiences that we will cherish for the rest of our lives, and we are grateful to have had a guide like Rosemary as well as a very comfortable Mercedes in which to enjoy the drive. We highly recommend!
Jeff T
★★★★★​
If you're traveling to Ireland and looking for a reliable tour group, look no further than Prestige. We had the pleasure of using them and it was one of the best trips we took. Our driver James McCleave made the trip even better. He was kind, funny and an overall pleasure to be with. Our trip was a bit different from most bc we mixed in some of our own itinerary along with Prestige's recommendations. We saw family along the way and decided on plans as we went along, letting the way we felt that day guide us. James was reliable, flexible and went with the flow. He made recommendations along the way that we otherwise wouldn't have known about. Don't hesitate to use Prestige on your next booking!
Samantha Collins
★★★★★​