Our Client Reviews & Testimonials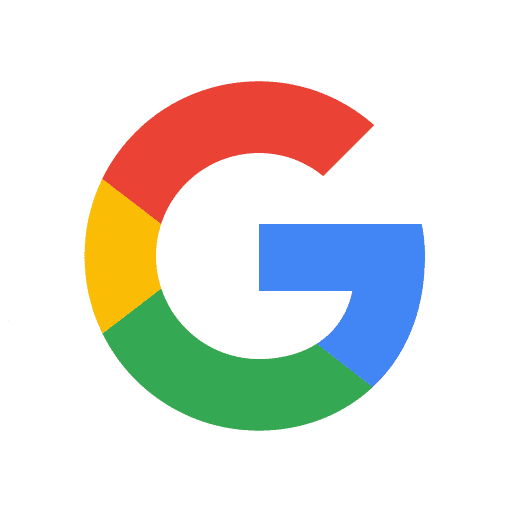 Merrie and I thoroughly enjoyed our fabulous three-day-tour experience! Ray was a wealth of information and is truly passionate about his calling. Neither of us had ever been to your beautiful country before and felt as if we received a crash course in Irish history, architecture, culture and politics in our short time there. Beginning with Dublin helped to set the stage and then we branched out on days two and three. Ray made adjustments in real time to our itinerary and showed us some places we would have never known to look for (such as the Dublinia museum and Kilmainham jail). We had a special entrance to view the tops of the Cliffs of Moher, visited the Irish National Stud Farm and thoroughly enjoyed our trip to Blarney Castle and the Rock of Cashell. We even got our shopping in and had fantastic meal recommendations along the way.

Thank you so much for your attentiveness and providing an excellent service!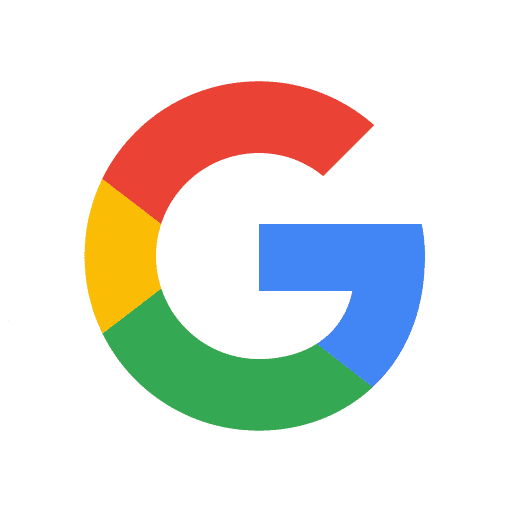 From the beginning they were very helpful in planning our trip despite multiple changes to our itinerary as well as the travelers. Vincent was an excellent driver/travel guide, and he went out of his way to make this an enjoyable and easy experience.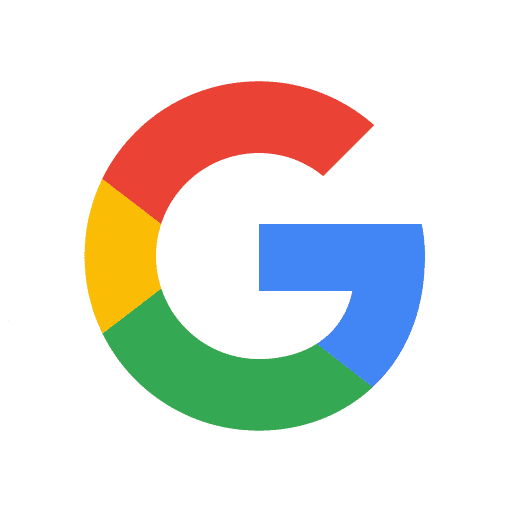 Loyd was amazing! We got to see lots of awesome parts of Ireland. Loyd has an incredible knowledge of Ireland's history and had a perfect amount of information as well as wit as he shared his knowledge. It was wonderful. Thank you!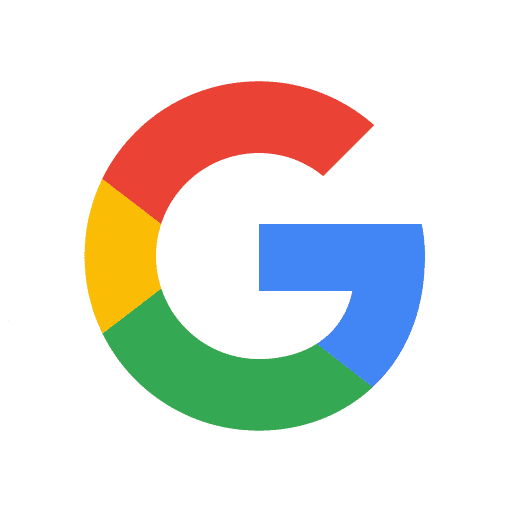 What do you say about an experience that exceeded all hopes and expectations? We had made a few requests but our guide, Ray, got to know us and had wonderful ideas. We really got to see Ireland, learn about its history and we feel as if we have new, lifelong friends. This is the best use of three days I've ever had – and I've been to many, many countries.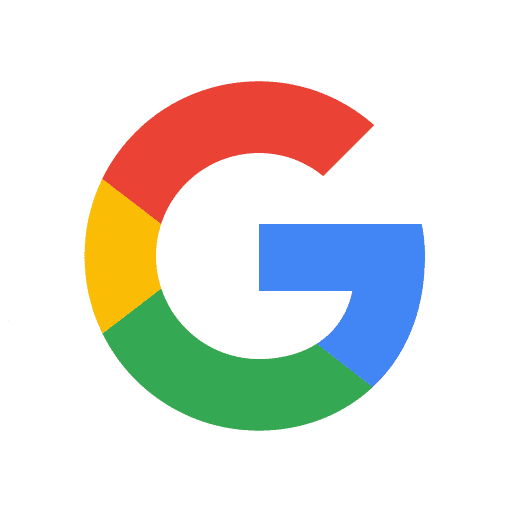 Prestige was very easy to work with. Very responsive to inquiries and very professional. Our driver, John Redmond, was incredibly pleasant and easily anticipated and responded to our needs. Would highly recommend!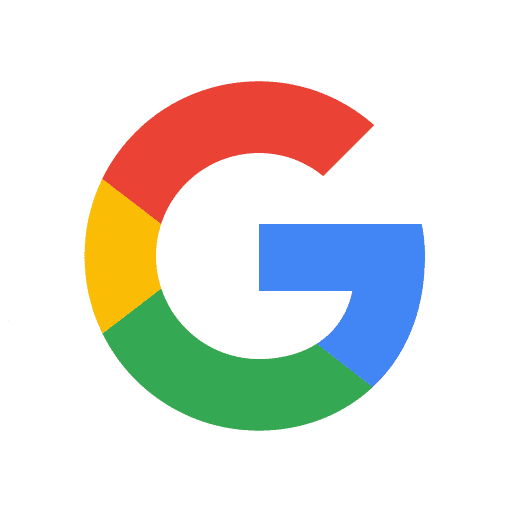 Everything was fabulous. Brian was a wonderful driver, flexible, informative and kind. We left with great memories and a new friend. Thank you for all your support along the way to customize our tour to our exact needs. We definitely would recommend Prestige Tours!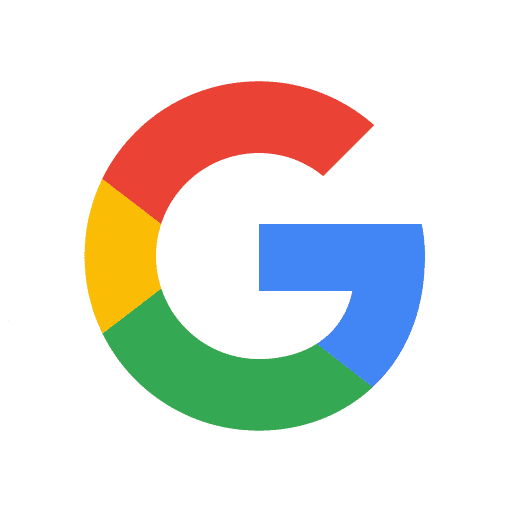 We recently Travelled with Prestige tours, a group of 12 of us from Canada. Michelle from Prestige helped us to form an itinerary and looked after everything. It was a pleasure to deal with Michel and her colleagues. They made everything easy and the tour was brilliant. Had our own really nice bus, lovely driver, excellent accommodations along the way and all our tickets booked into the attractions. Would definitely travel with them again and recommend them for group tours. Very reasonably priced also!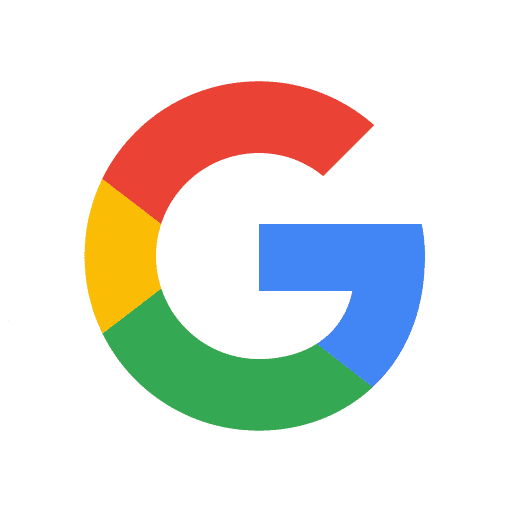 We used Prestige Tours for a family trip and they were wonderful. Michelle was great, she was always quick response with her emails and the hotel accommodations they made for us were amazing. Our driver Alan D was great, he loved telling us about the country. I highly recommend if you use this your group you ask for him!! 100% recommend using this company!!!!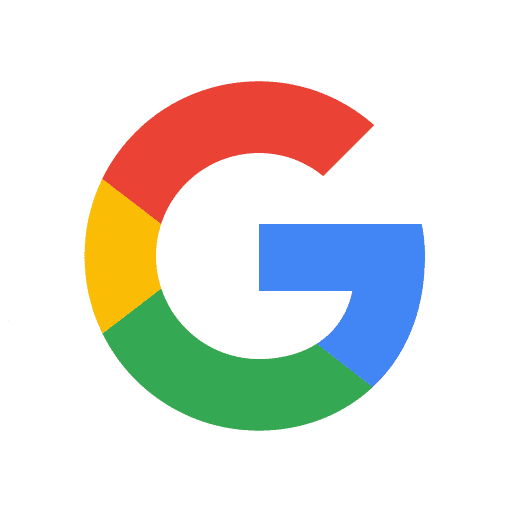 I used Prestige Tours (PT) to provide a driver and vehicle for our 14-day trip around Ireland (excluding Dublin). From my first contact with them they were quick to respond and were able to help on all issues I asked of them. The driver they provided was exceptional. My wife, son and I spent 14 days with him, and he was professional, knowledgeable, and amiable. PT both recommended and made tour and dinner reservations for us. It seems they do it all and with great response time. I recommend them.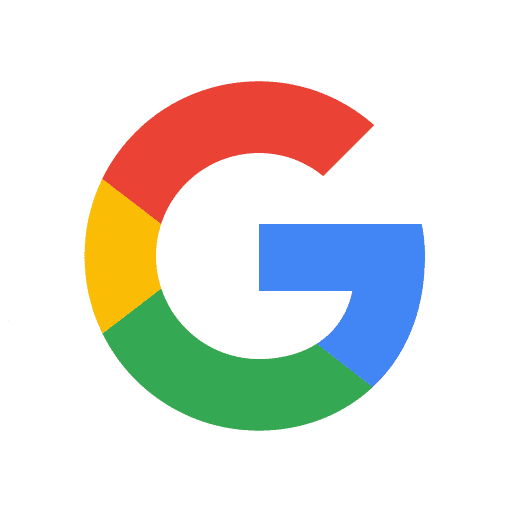 Our family booked a 7 day tour with Prestige recently and couldn't have asked for a better driver, vehicle or overall experience. Steve was friendly, knowledgeable, fun, and always went the extra mile for us. In prep for the trip, the staff at Prestige was responsive and had good recommendations. It was a seamless, high quality experience.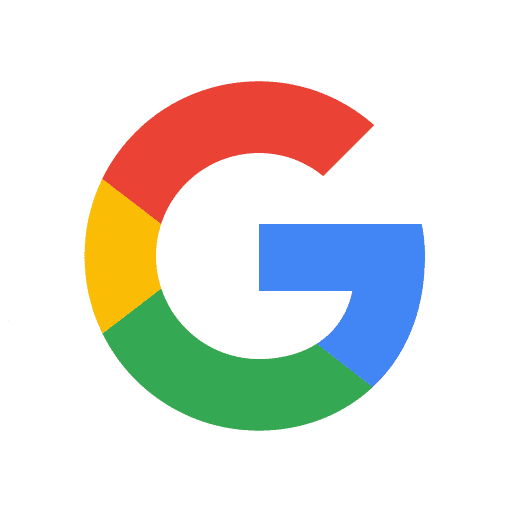 Our trip to Ireland with our son, his wife and our two grandchildren, ages 8 & 5, was greatly enhanced by the planning of Prestige Tours. Tickets to sites were arranged in advance, there was flexibility in the schedule, we visited several different areas so we had a wide range view of the country and they arranged a driver whose knowledge and love of Ireland included wonderful stories and stops off the beaten paths of tourists. We highly recommend them.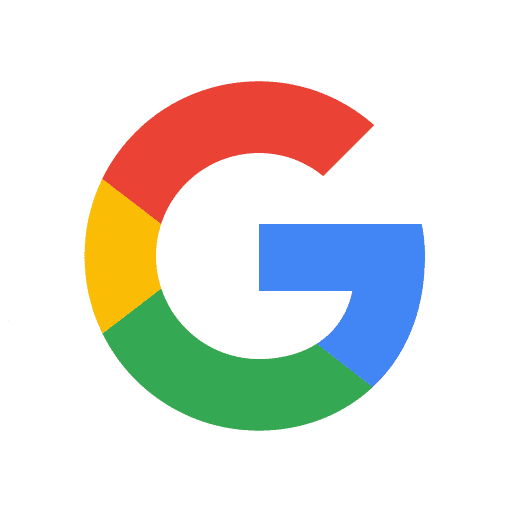 We had an absolutely wonderful trip to Ireland. Prestige tours did an excellent job planning the tour. We had an outstanding tour guide, Gerry Faloona. His knowledge and expertise elevated our Ireland experience to the next level. Thank you again we will recommend your company to all of our friends and relatives planning a trip to Ireland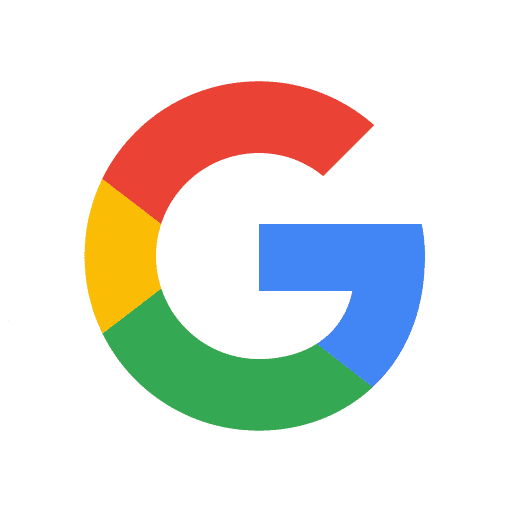 Our group of four women hired Prestige Tours for a 5 day excursion – Dublin-Galway-Killarney-Cork-Dublin. We couldn't have been happier with the service. It was a true vacation not having to worry about getting lost or where to eat/sleep. Accommodations were included with our tour and our knowledgeable guide, Peter, gave us awesome dining recommendations at every stop. During our drive, Peter entertained us with related facts and stories. Experiencing the local culture is paramount to me. Prestige Tours did not disappoint. Some highlights for me were attending the Celtic Steps show in Killarney, the delicious dining in Kinsale and browsing the shops in Dingle and Kenmare. Thank you to Peter and Prestige Tours for a memorable trip to your beautiful country!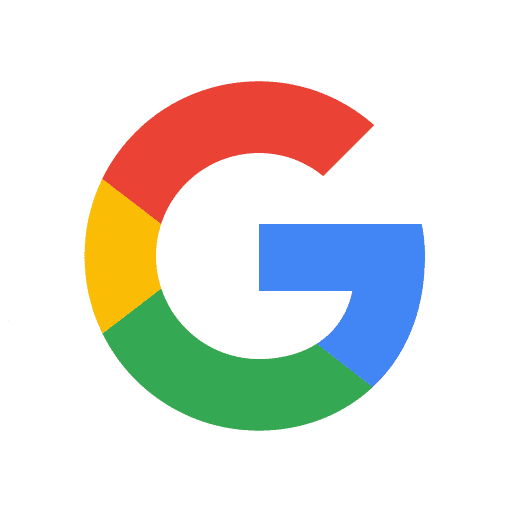 If you're traveling to Ireland and looking for a reliable tour group, look no further than Prestige. We had the pleasure of using them and it was one of the best trips we took. Our driver James McCleave made the trip even better. He was kind, funny and an overall pleasure to be with. Our trip was a bit different from most bc we mixed in some of our own itinerary along with Prestige's recommendations. We saw family along the way and decided on plans as we went along, letting the way we felt that day guide us. James was reliable, flexible and went with the flow. He made recommendations along the way that we otherwise wouldn't have known about. Don't hesitate to use Prestige on your next booking!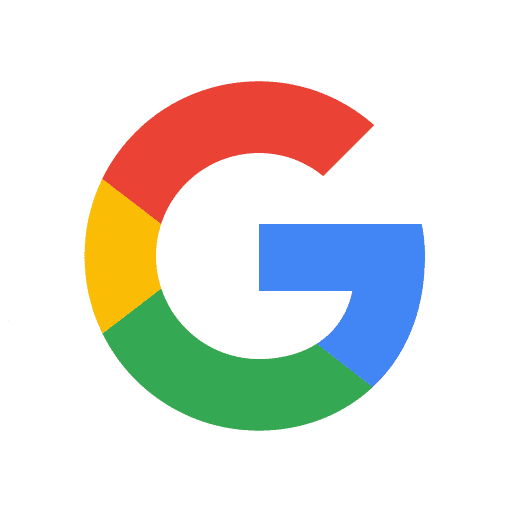 Prestige Tours was fantastic from initial booking to drop off, the entire staff was so helpful, professional, and courteous. Michelle had great suggestions and follow up with our requests and schedules. We had two fun filled adventurous days with Gus our guide and our driver Chet who took us where we needed to go and were there to pick us up to safely take us to our next stop. We had a group of 16 adults and 6 children and Gus kept the kids entertained and answered their questions about Ireland. If you're looking for a great tour company from start to finish, book yourself with Prestige Tours of Ireland!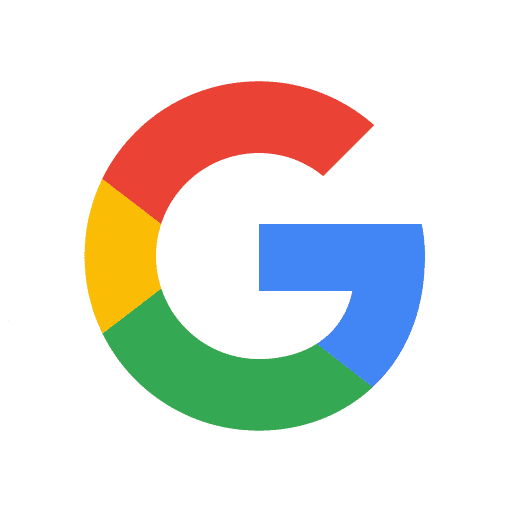 I worked with Michelle at Prestige Tours Ireland and had such a wonderful experience. Professional and efficient. I could feel her care of my clients trip come through her emails. My clients absolutely loved their private tour and especially their driver in Ireland. They said should they decide to travel to any of the destinations Prestige represents, they would book with them again.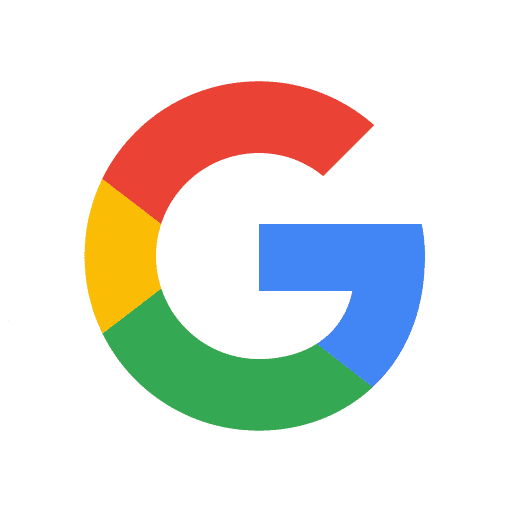 In June, 2022, six of us toured Ireland on a customized itinerary with Prestige Tours Ireland. Our driver was incredible. He was funny, very knowledgeable and an excellent guide. We couldn't have found a better guide! Our hotels in 8 locations were excellent and included breakfasts. Prestige offered a large selection of attractions which were outstanding. For the occasional issue, Prestige promptly addressed our questions. We HIGHLY recommend this company for groups of travelers who desire a customized, exclusive experience in Ireland.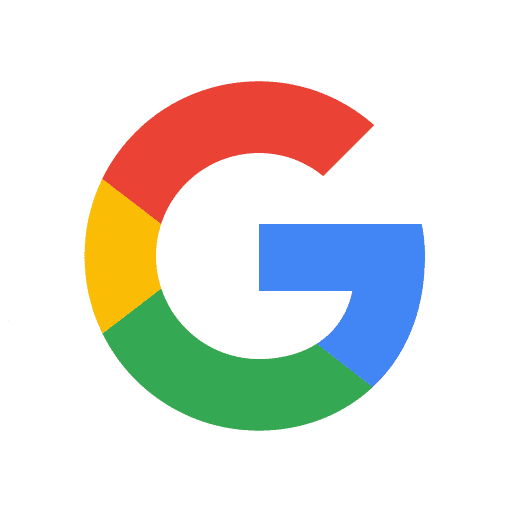 Our visit to Roscommon and Longford Counties — to discover where my family emigrated from — was amazing. Every detail was handled by the team at Prestige Tours Ireland. Our driver Declan was awesome and helpful and Michelle drafted up an itinerary to help us find what we were looking for quickly. I highly recommend Prestige Tours of Ireland.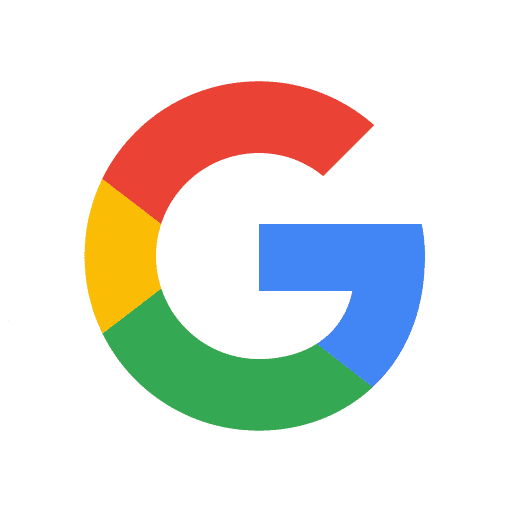 I had heard that driving in Ireland could be a bit tricky, so we decided to hire Prestige Ireland Tours to provide the car and driver. Brian met us at the airport in Dublin in a nice Mercedes Sprinter van that was totally comfortable for our group of four, and plenty of room to accommodate our luggage. We drove a loop over the course of four days and stayed in three cities. It was a fabulous trip and I highly recommend Prestige. We didn't utilize all the services they have to offer, but they were so easy to work with! Michelle checked in with me a few times before the travel to make sure we didn't have any questions or concerns. 5 star service!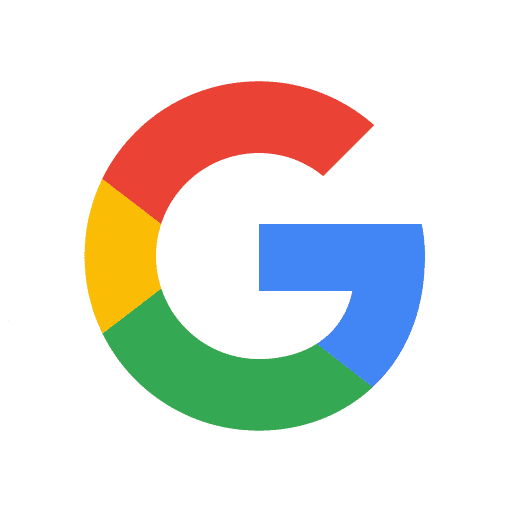 We can't say enough good things about our Ireland Tour. We used Prestige Tour Company and they were incredibly helpful and they responded quickly. Peter our guide was amazing, he was enthusiastic, helpful and knowledgeable. When our accommodations on one evening were not up to par, he immediately found us a new room, that far exceeded our expectations. I would highly recommend using Prestige Tours to help plan your trip to Ireland.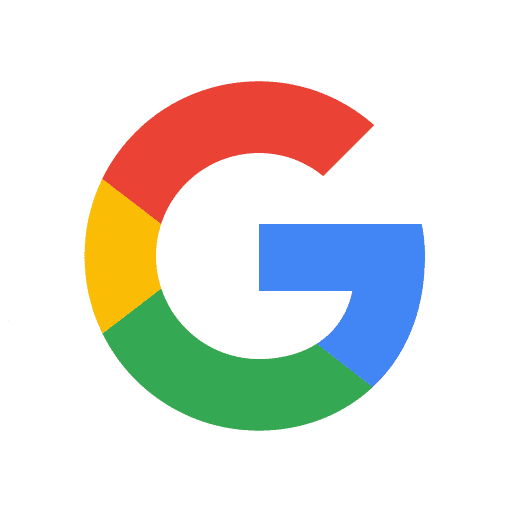 We thoroughly enjoyed our Ireland trip and rate it as our best trip ever! Michelle & Denise of Prestige Tours helped me select an itinerary that included the top destinations on our list and were quick to respond to changes I requested. They also matched us with the best guide ever- Paddy Keane! Paddy was personable, knowledgeable, flexible and gave us historical information that we otherwise would not have known. He went above and beyond to provide us a positive experience every day and safely got us to our destinations! We are ready to schedule our next trip back to Ireland!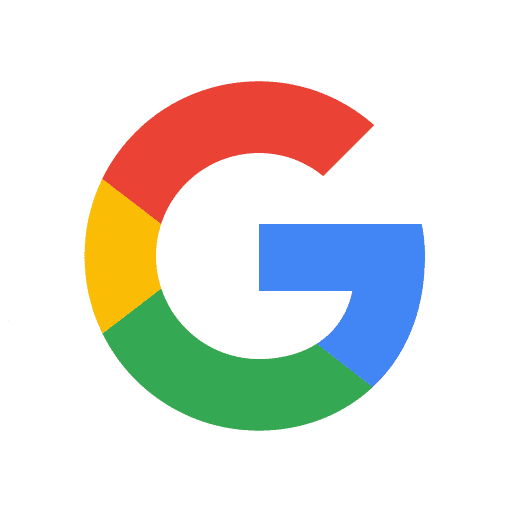 We had a superb trip to Ireland organized by Prestige Tours Ireland. We had great interaction in the planning stage and superb execution. Michelle is thorough and our driver Eric Hartman was excellent. We will definitely use them again when we return.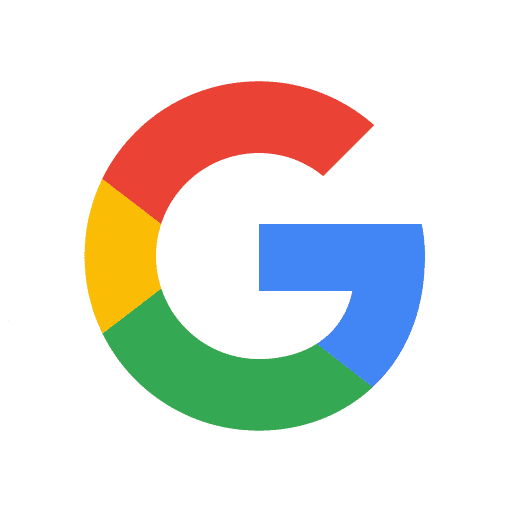 We hired a Driver / Guide through Prestige Tours Ireland and it turned out to be the best decision we made on this trip. We were an adult family of 6 and the car used was spacious and comfortable. Our driver, Paul, made the trip perfect. He was very knowledgeable on everything Irish and all his suggestions added to our having a great tour. I highly recommend Prestige Tours because one will get much more than they pay for; 5 stars from me and thank you.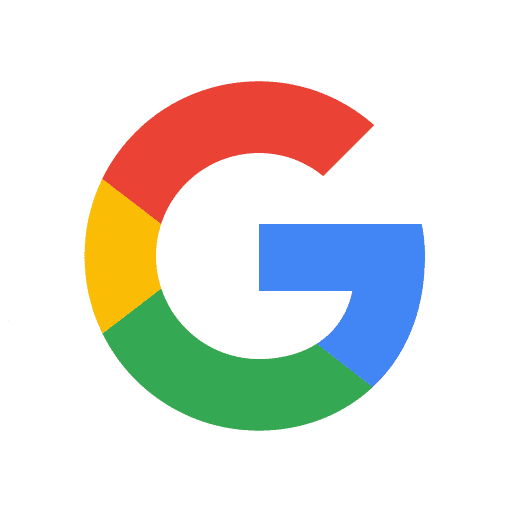 Thanks to Prestige Tours we had an absolutely amazing experience in Ireland. We only had a few days to explore and wanted to cover as much as possible. From the first inquiry, Michelle was extremely responsive to emails I always heard back from her within the day to fully customize the itinerary. Unfortunately, we missed a connecting flight and arrived over 12 hours later than planned. Our driver Declan was fantastic he was in constant communication and adjusted our pick-up location and itinerary to accommodate us so we could still do everything we wanted to do. Book in confidence with Prestige Tours to make the most of the trip and gain fascinating knowledge from the local driver.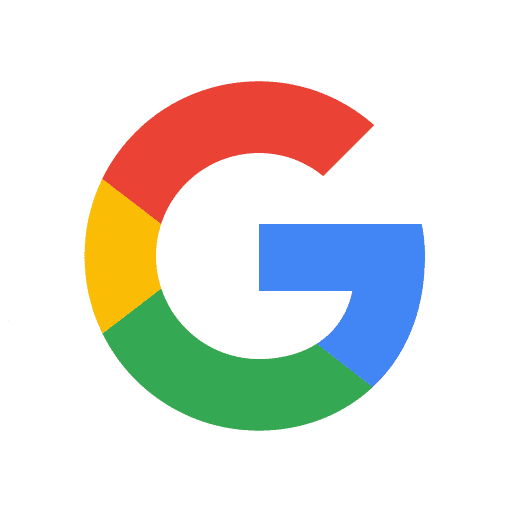 We recently booked a driver from Prestige for a week holiday in Ireland. Everyone on the Pestige staff was so accommodating as we planned the trip and Erik, our driver added not only excellent driving skills but a vast knowledge of Ireland past & present. We were all impressed. Many thanks to all those at Prestige that made this memorable trip possible. We will be contacting them again when we plan our trip to see the rest of Ireland.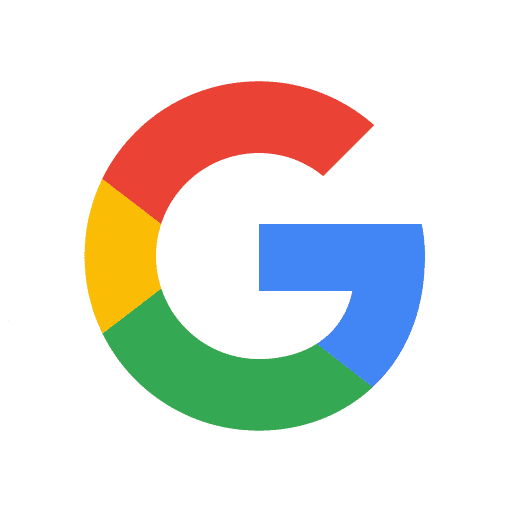 Prestige Tours made our trip to Ireland even more memorable. The drivers were always on time and very professional…and the Mercedes Sprinters were extremely comfortable. I certainly recommend Prestige if you're looking for a high-quality, reliable and professional chauffeur service for your travels throughout Ireland.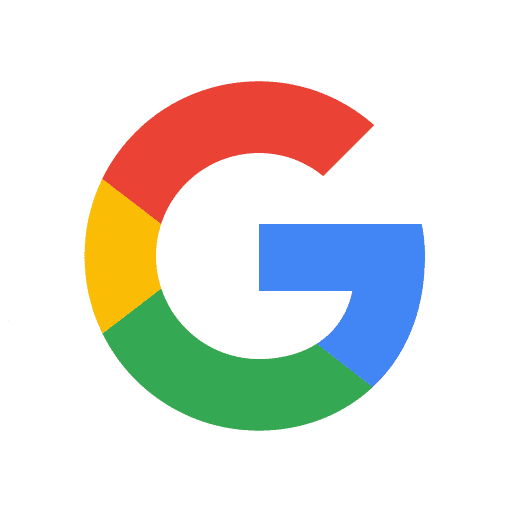 I cannot say enough good things about Prestige Tours!!!! We had a fantastic week with our driver Billy George- he was so friendly & easy to get along with. He provided us a great experience as we traveled around Ireland. We really enjoyed his company. He was a really great driver & very funny too!

James our driver from Dublin to Belfast was also awesome! He provided great insight to the history of Ireland & the troubles in Belfast. I think my husband would have talked to him for 10days straight if given the opportunity.

The vehicles were really clean & nice. The itinerary was perfect!! We loved Ireland & this experience soooo much.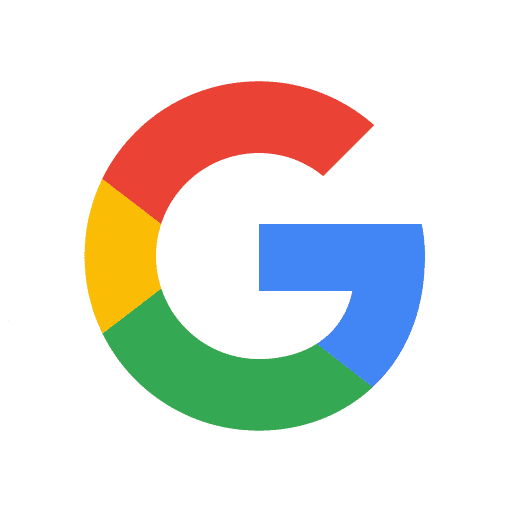 Amazing
experience from start to finish
We had a friends group do a private tour with Prestige and we all can't stop discussing how it was the best decision we made for our trip. He was so flexible and accommodating for us so we were really able to customize the tour and make it our own. Not to mention, we were able to see sights the big tour buses would not be able to access. Gerry was so knowledgeable and had even printed off guides for us to follow along with. He showed us places we would not have known about otherwise and we felt we received such an insider's perspective on Ireland and everything this beautiful country has to offer!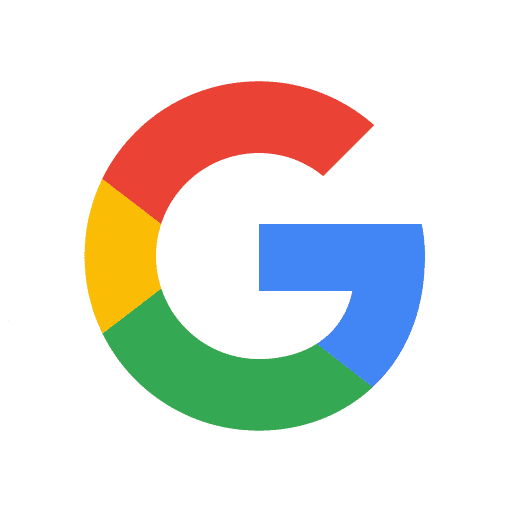 We

highly 

recommend!

Rosemary gave us an all-day Giant's Causeway tour of the coast of Northern Ireland starting in Belfast. We were in Europe for nearly five months and took several tours like this during our stay. This tour was by far the best, and Rosemary was by far the best guide we had. She was very friendly and informative and went out of her way to accommodate us (e.g. our numerous requests to stop for photo ops!). We not only saw the Giant's Causeway but so many other things on this beautiful tour such as the Dark Hedges, Dunluce Castle, Carrickfergus Castle, Larne, Antrim Coast, Glenarm Castle, Ballycastle, Ballintoy, Bushmill's Distillery, Torr Head, Carrick-A-Rede Island, and Rope Bridge, Portrush Golf Club. We had lunch at the Red Door Cottage Restaurant, excellent food, and a charming atmosphere. This tour is one of those experiences that we will cherish for the rest of our lives, and we are grateful to have had a guide like Rosemary as well as a very comfortable Mercedes in which to enjoy the drive. We highly recommend!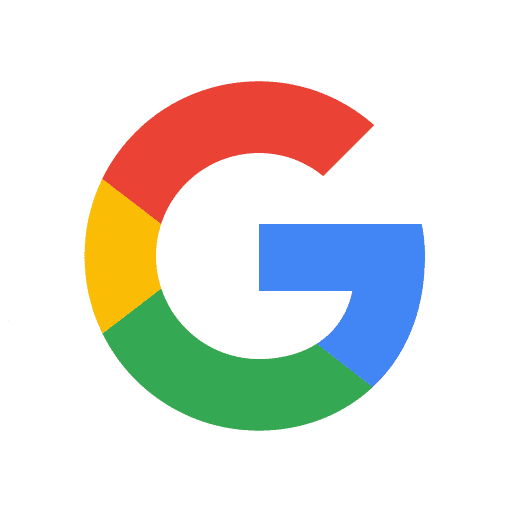 Best decision I made on the trip!
Contacted Gerard last minute to see if he had any availability for this tour the next day as we landed at 7:30 am and couldn't check in till 3:30 pm, he got everything sorted with less than one day's notice! We got picked up by Ciaran who helped me keep the secret of what we were doing and the hotel we were staying in from my boyfriend as it was a surprise! As soon as Ciaran found out we were fans of Games of Thrones he incorporated it into our tour! We visited so many locations and landmarks had such good conversations and laughs. Ciaran made us feel so welcome and chilled that there was never any awkwardness, he even tolerated my ditziness! Couldn't be more thankful to both Gerard and Ciaran for such an amazing start to our trip!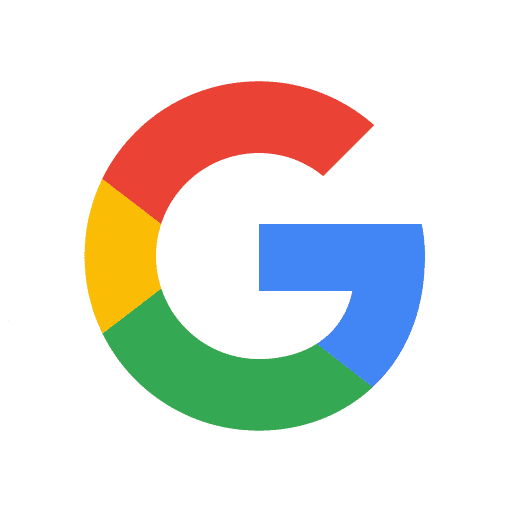 Expertly chauffeured around

Belfast

Our driver Jerry was exceptional from the moment he picked us up! He was professional, very knowledgeable about everywhere we traveled and accommodating throughout our entire trip. He was very family-friendly and very understanding of our autistic son and our needs. He was a very special part of our trip and we are grateful for his time and attention. I would recommend this company and Jerry to anyone who is visiting Ireland!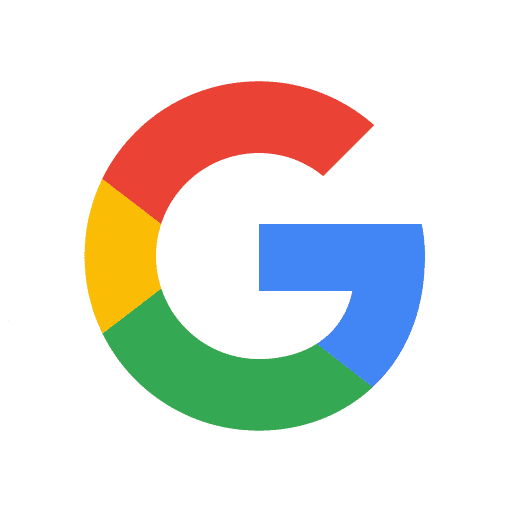 Myself and 3 friends came to Belfast and wanted to see as much as we possibly could. Francie was our driver and he was absolutely amazing! He made our trip so much better. He took us around to see everything we had asked and more and gave us all the inside tips and information. He was so much fun! Corresponding with Gerry is super easy and he's very helpful! Would definitely use them again if ever in Belfast and would recommend to all my friends.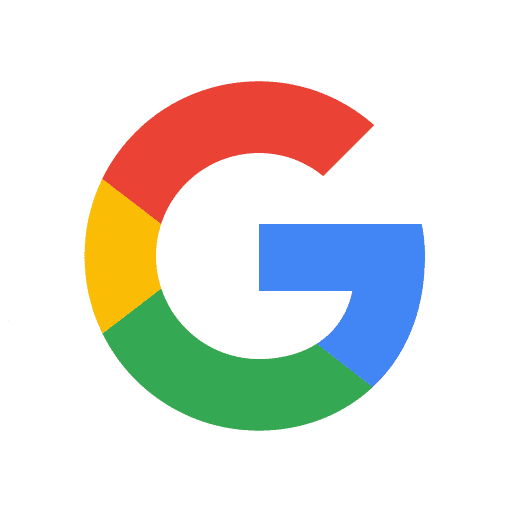 Great
tour!
Did a tour of the coast and some of the Game of Thrones sites. Francis was entertaining and glad they were able to switch our planned date when we looked at the forecast and had some chance for some sun. Would highly recommend!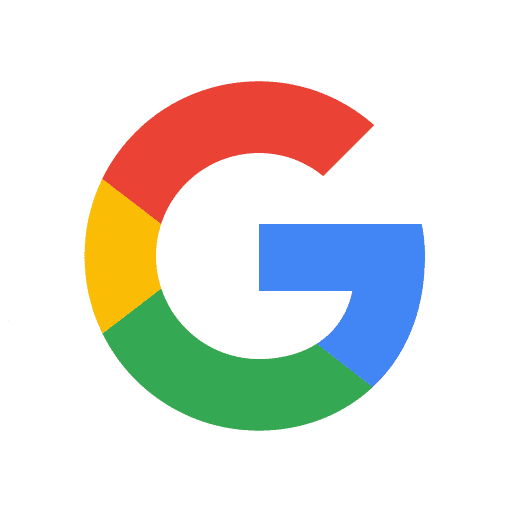 Highly recommended
for those tourists not interested in driving
Rosemary, our driver-guide, a very nice person, shared her considerable knowledge of the Ballycastle area, as my wife and I were driven to my Great-grandfather's ancestral birthplace, The last name McKEESICK is long gone in the area but we did make contact with one man (in the park viewing the rope bridge) who knew someone in the 1950s with that name who worked on the railroad. Other highlights she took us to were … The Fullerton Arms, lunch at the RedDoor Cottage, Giants Causeway and the Dark Hedges. Also, the Mercedes van was a major luxury.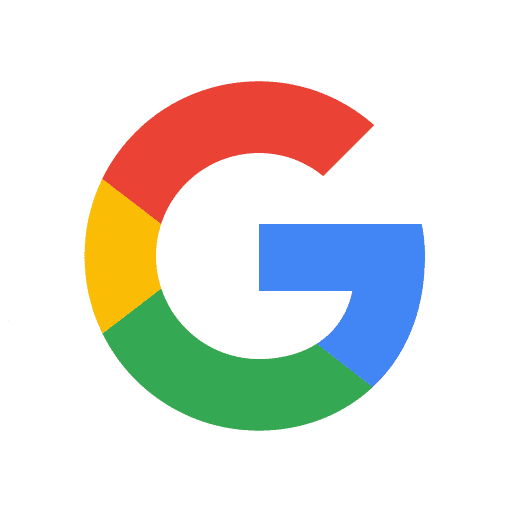 The

best private tour

imaginable

!

We knew more or less what we wanted to do and see on the Coastal Route but only had one day. Should we book a seat on a coach? Not enough flexibility. Should we hire a car? We probably wouldn't know where to stop for the best views of this stunning coastline and parking was bound to be time-consuming and stressful. What about a London Taxi? Sorry, we know that they're far too uncomfortable for a long journey. Were there alternatives? YES! Prestige seemed to offer what we wanted, including a modern fleet of comfortable vehicles and excellent online reviews. The trip was quickly arranged by e-mail with us giving an idea of what we wanted to see/do: Glenarif, Cushendum, Dark Hedges, Rope Bridge, Giants' Causeway, Dunluce Castle, Mussenden Temple, Binevenagh Mountain. On the day, we 'hit the jackpot' as we had Rosemary as our driver/guide. She drove with great skill (we felt totally relaxed), knew exactly where the best viewpoints were, provided interesting information (but not too much!) and helped us to make the best use of our time during the 9 hours available. We not only saw the iconic sites and what we ourselves had envisaged but so much more in addition. Rosemary was also a most hospitable, considerate and friendly traveling companion. We have toured extensively in every part of the world, often with driver/guides, and the service provided ranks among the very best we have encountered.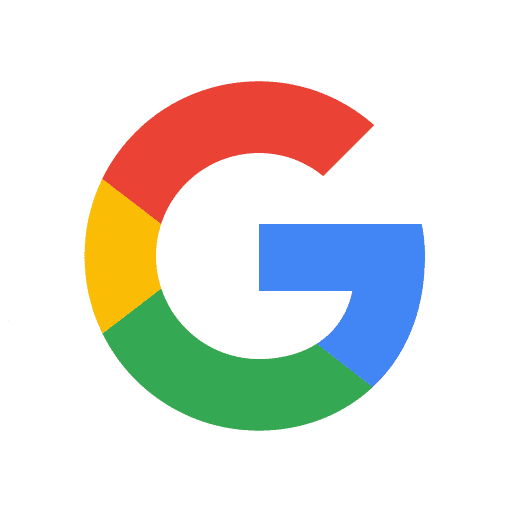 A taste of

Ireland

and touching base with our

roots

We were on a packed tour of the U.K., Ireland, and Italy and our first stop was Dublin. After a couple of days in Dublin, Gerry picked us up and drove us around Ireland and up into Northern Ireland where his family is from. We cannot say enough about how great Gerry was to tour with. We had a lot of laughs and accommodated us in every way possible. Your passion for Northern Ireland touched us and we came away with a better understanding of its history. Thank you so much from all of us.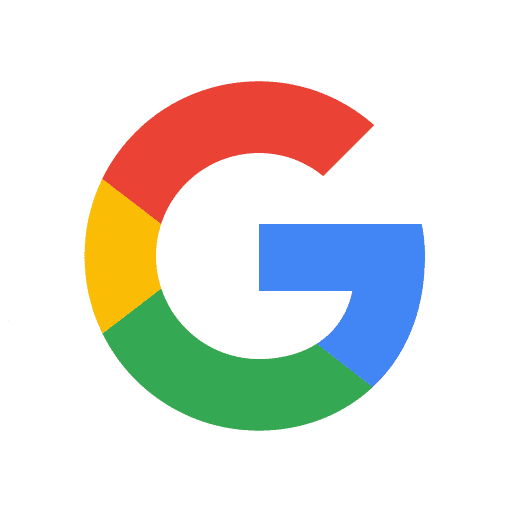 Day trip from Princess Cruise ship
Found by chance and was the best move I made for any excursion. Originally booked for 8 of us but only 6 made it and we had a wonderful day in the hands of Francis. He was so well informed, interesting as well as being great fun. I have recommended them to a lot of people cruising into Belfast and in fact, will be using them again myself in May.
They suggest ideas but the itinerary is your choice and you chose how long you want to be anywhere. Great value and great fun!
Contact Our Expert Planners For Your Free Tailored Tour Itinerary
Get in touch today to start planning your dream tour with our friendly team by filling out the form below! If you'd like us to book your accommodation or have any special requests, let us know in the comments.
our popular Tour Itineraries