7 Day Private Tour of Ireland Itinerary
Your custom 7 day tour of Ireland
Experience the best of what Ireland has to offer in our seven-day driver-guided tour.
Your local driver guide will enchant you with their stories and legends of Ireland old and new as they transport you around this little island of ours in your private, luxury vehicle.
Our tours are fully customizable, so if you see anything in this itinerary that you would like to change or locations that you feel we have missed, simply complete our online inquiry form and we can craft a complimentary custom itinerary for you.
Day 1: Dublin Full-Day Tour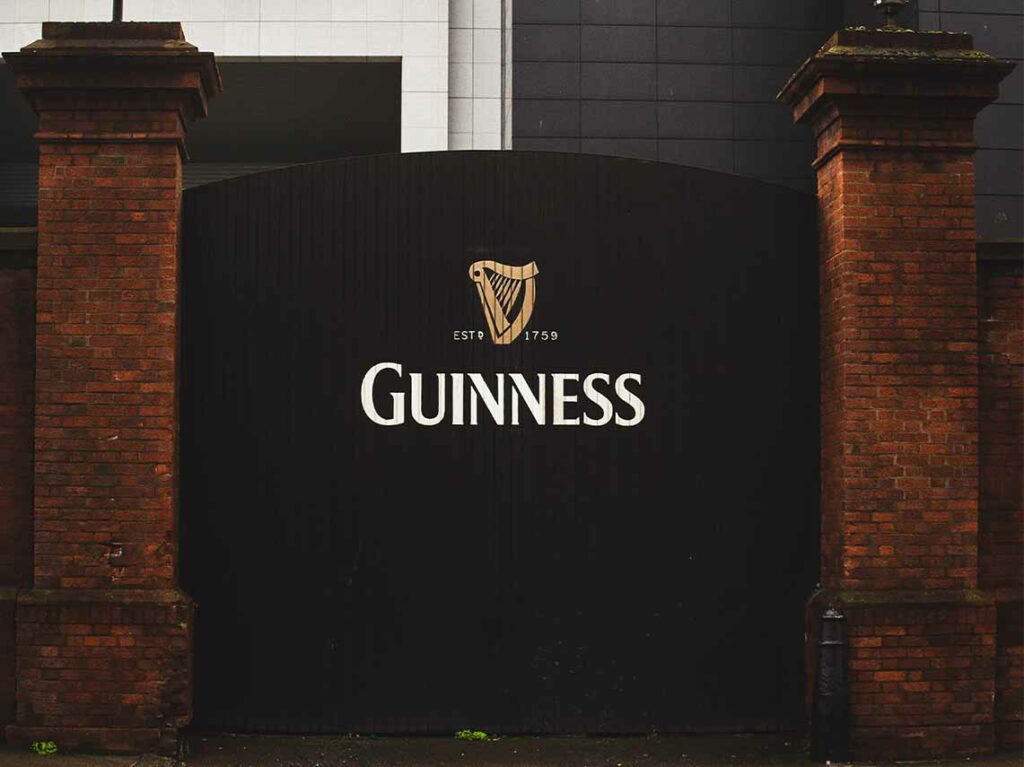 Dublin is the capital of the south and the largest city in all of Ireland so we recommend beginning your vacation here. With its rich mix of history, tradition, and culture you will certainly not be stuck for new experiences. Highlights include:
O'Connell Street and the General Post Office (GPO)
Where the Proclamation was read on Easter Sunday 1916, for the very first time.
Founded back in 1592 the college bears all the hallmarks of having survived and prospered through such a long period and is also home to the hallowed 'Book of Kells' (if you thought the university was old, the book of Kells dates back to 384AD!).
As your guide takes you through the city you will notice the distinctive charm and character created by the colorful doors. 
Visit the original Guinness factory and even pour your own pint on a tour of the storehouse.
No trip to Dublin would be complete without enjoying an Irish whiskey or two in one of the many traditional bars and music venues in the city.
In truth, Dublin has too much to offer visitors that we'd fit in one day, but our experts will customize the day to suit you and your group's interests! 
After your first day touring, your driver-guide will deliver your group to your Dublin accommodation for a well-earned rest. 
From one capital city to another! Your driver will collect you in the morning to begin your journey, to the capital of the North – Belfast. Like Dublin, there is loads to do in and around Belfast, but we'd recommend: 
Explore the Titanic quarter – There is now a world-class interactive museum on the site where the fateful ship was built back in 1911.
Travel through the Gaeltacht Quarter where you will hear the locals speaking in their traditional Gaelic Irish language.
Learn the complicated history of the troubles explored through a series of famous murals throughout the city, and eventually arriving at the Peacewall where you can even write your own message. 
Enjoy a drink in the Crown Bar
This is actually owned by the National Trust and is probably the most famous pub in Belfast. It dates from at least 1826 and features an incredibly ornate interior of tiles, original gas lamp fixtures, and a beautifully carved ceiling.
For the evening's accommodation in Belfast, you may choose to stay in the wonderful Titanic Hotel, which is just opposite the Titanic Museum – just let our planners know your preference and they can recommend somewhere that suits you and your group.
Day 3: The Causeway Coast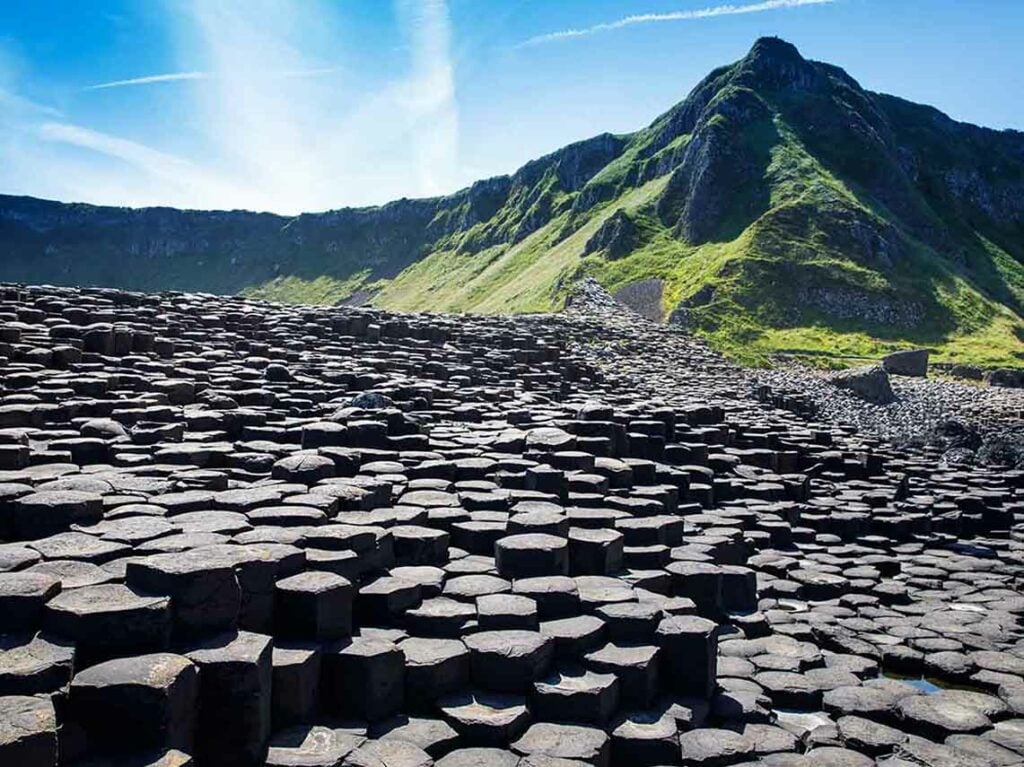 We will depart early and begin a scenic drive along the Causeway Coastal Route passing 12th-century Carrickfergus Castle en route to the northern tip of Ireland. Our first stop of the day will be in the picturesque village of Carnlough where we can take a walk by the small harbor before we continue along the coast and then through the Glens of Antrim, hearing the myths about the fairies and leprechauns said to reside there.
We'll stop for a spot of lunch in the coastal town of Ballycastle, before walking across the awe-inspiring Carrick-a-Rede rope bridge.
In the afternoon we'll explore Northern Ireland's only UNESCO World Heritage site, the incomparable Giant's Causeway, and hear the legend about the Giant Finn MacCool and the uniquely shaped stones, before finishing the day off with a visit the Dunluce Castle and heading to your accommodation in the city of Derry.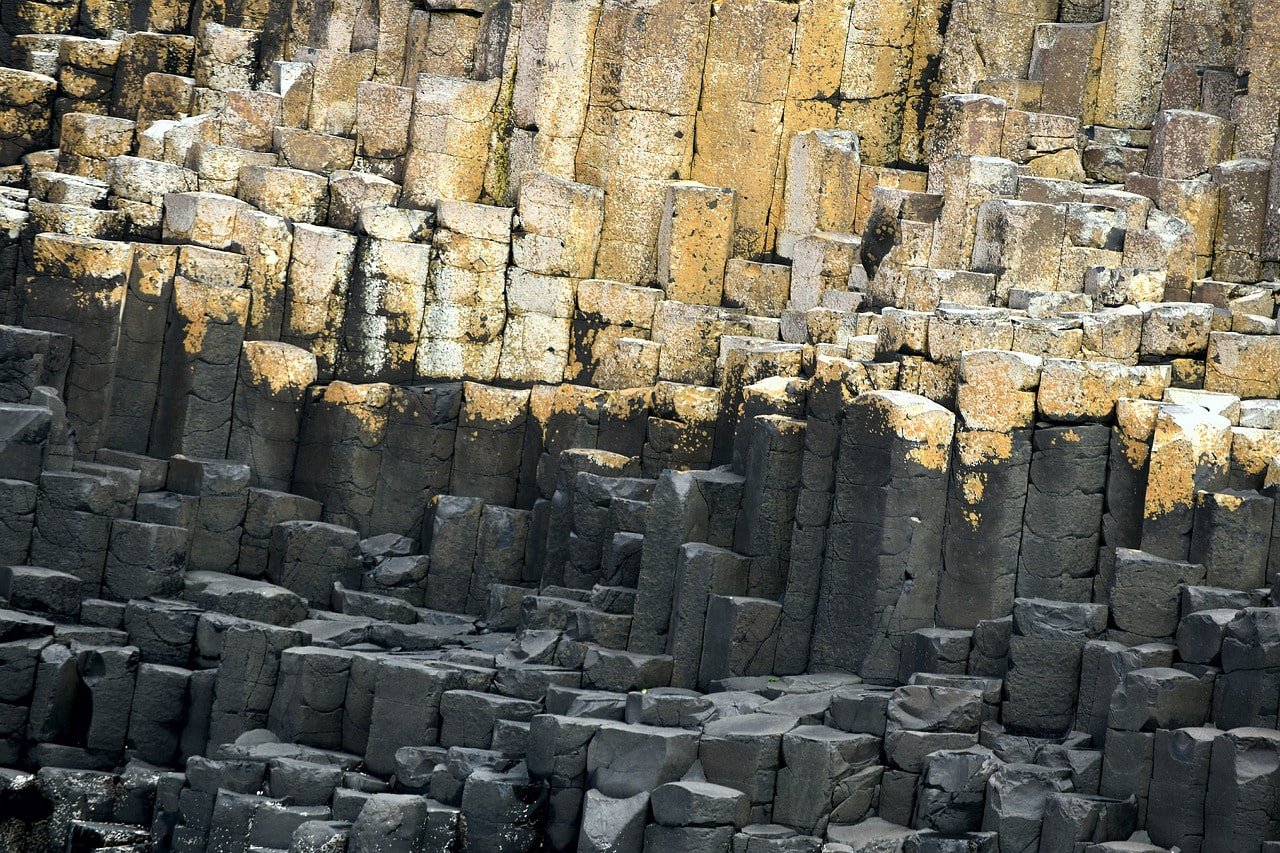 The

best private tour

imaginable

!

We not only saw the iconic sites and what we ourselves had envisaged but so much more in addition. Rosemary was also a most hospitable, considerate and friendly traveling companion. We have toured extensively in every part of the world, often with driver/guides, and the service provided ranks among the very best we have encountered.
Day 4: Derry/Londonderry - Galway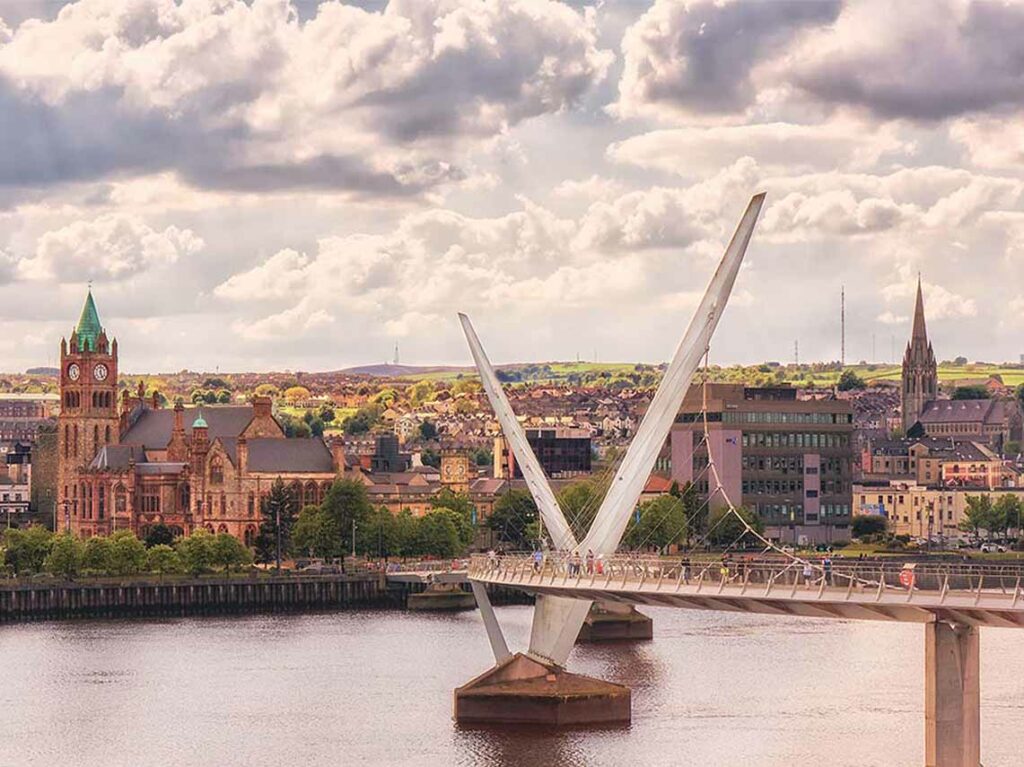 In the morning explore the famous walled city of Derry, the second-largest city in Northern Ireland. ​
We'll spend the morning exploring Derry/Londonderry including incredible sites such as The Peace Bridge, The Derry Walls, and St Columb's Cathedral.
Then in the afternoon, we will drive down to the picturesque harbor town of Galway, known as the 'Cultural Heart of Ireland'. Here you can relax, taste some authentic Irish food, enjoy the harbor views and revel in the traditional music to be heard in pubs and bars across the city.
We'll spend the night in Galway so you can enjoy your time exploring the harbor town throughout the evening.
Day 5: Galway - Cliffs of Moher - Killarney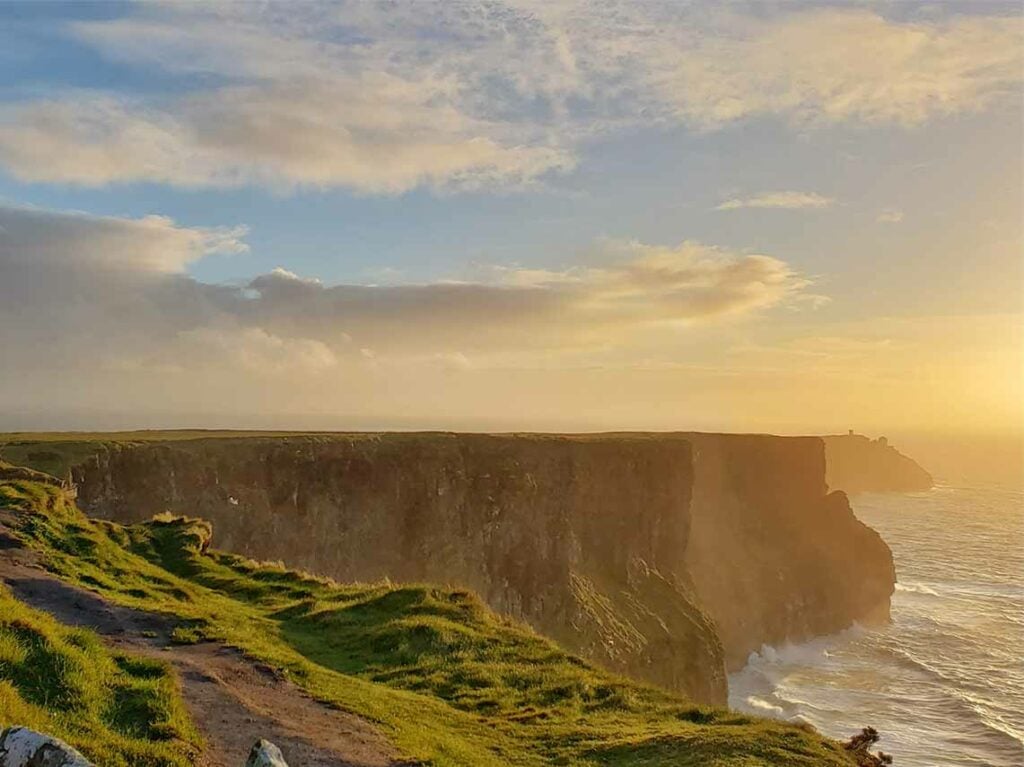 Today you will visit the Cliffs of Moher – one of the most stunning locations of natural beauty in all of Ireland.
We begin the day by first stopping at the fishing village of Kinvara to see Dunguaire Castle and The Burren – home to 75% of Ireland's native flora & location of numerous ancient monuments.
Carrying on to Kilfenora to see the famous Celtic Crosses (Irish High Crosses) before we make our way to the coastal village of Doolin.
Finally, experience the 200-meter high, 8kms long Cliffs of Moher. Enjoy stunning views over the Atlantic Ocean and the Aran Islands as you take your time to soak up the natural beauty of the Cliffs.
We'll then finish the day by staying overnight in Limerick – a town resplendent with medieval history.
Day 6: Ring of Kerry Tour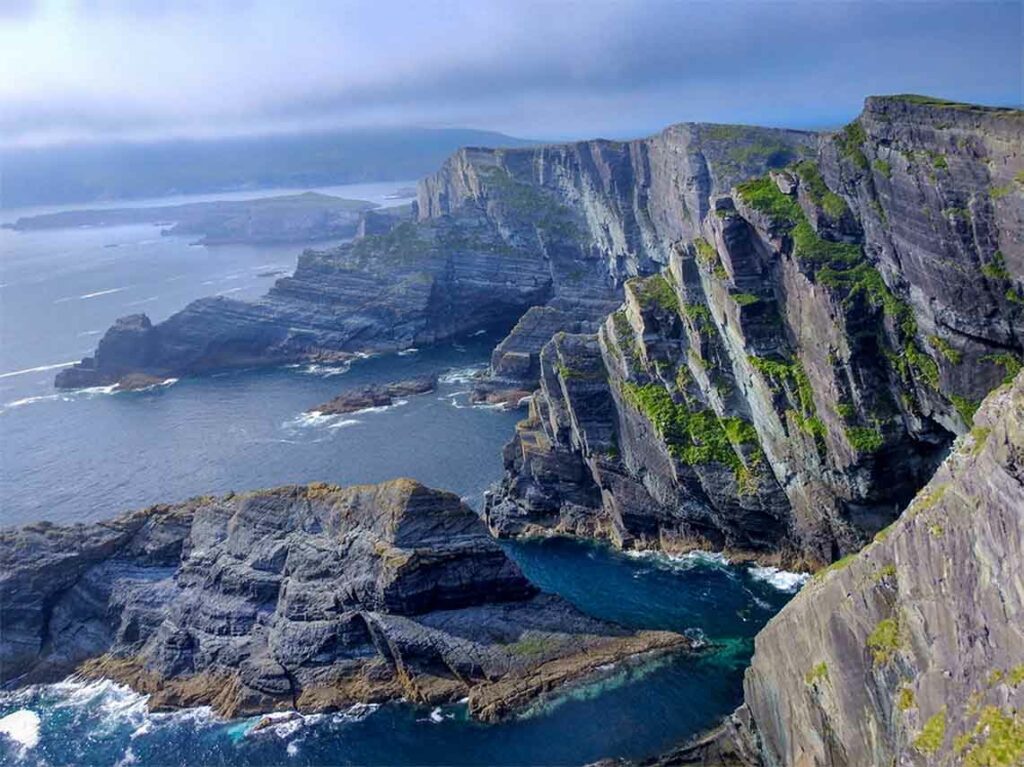 Today we will take the famous driving route along the 'Ring of Kerry,' a 179km long driving route featuring the most stunning coastal landscape imaginable, along with friendly rural seaside villages straight out of a fairy tale.
Naturally, our experienced driver guides will help you to plan your time on this tour to ensure that you take full advantage of the natural wonders on display before we return to your accommodation in Killarney for your final evening on this Irish tour.
Day 7: Killarney - Rock of Cashel - Kilkenny - Dublin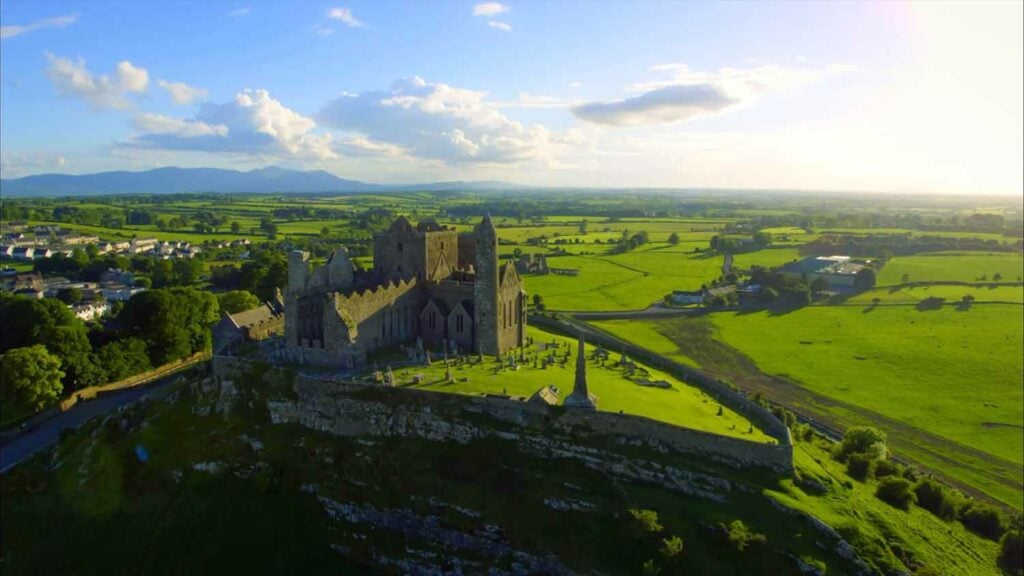 And alas! All good things must eventually come to an end as we reach the final day of this tour itinerary in Ireland.
We'll head for Dublin airport, visiting a number of incredible sites along the way – starting with…
The Rock of Cashel was the seat of the High Kings of Munster although most of the buildings on the current site date from the 12th and 13th centuries when the rock was gifted to the Church. Cashel has a character of its own, unique, and native, and is one of the most remarkable collections of Celtic art and medieval architecture to be found anywhere in Europe, you will not be disappointed by your visit.
Next up, we'll visit Kilkenny Castle: built in 1195, the castle was featured in Oliver Cromwell's re-conquest of Ireland in 1650 and was besieged during the Irish Civil War in 1922.
Finally, your driver-guide will drop you off at Dublin Airport in time for your onward flight. If you'd like to change anything in this itinerary, just let us know by filling in the form below! 
"An Amazing Experience from Start to Finish"
We had a friends group do a private tour with Prestige and we all can't stop discussing how it was the best decision we made for our trip. He was so flexible and accommodating for us so we were really able to customize the tour and make it our own. Not to mention, we were able to see sights the big tour buses would not be able to access. Gerry was so knowledgeable and had even printed off guides for us to follow along with. He showed us places we would not have known about otherwise and we felt we received such an insider's perspective on Ireland and everything this beautiful country has to offer!
Create your perfect custom tour of Ireland
Prices from £600 per day per group.  If you'd like us to book your accommodation or have any special requests, let us know in the comments.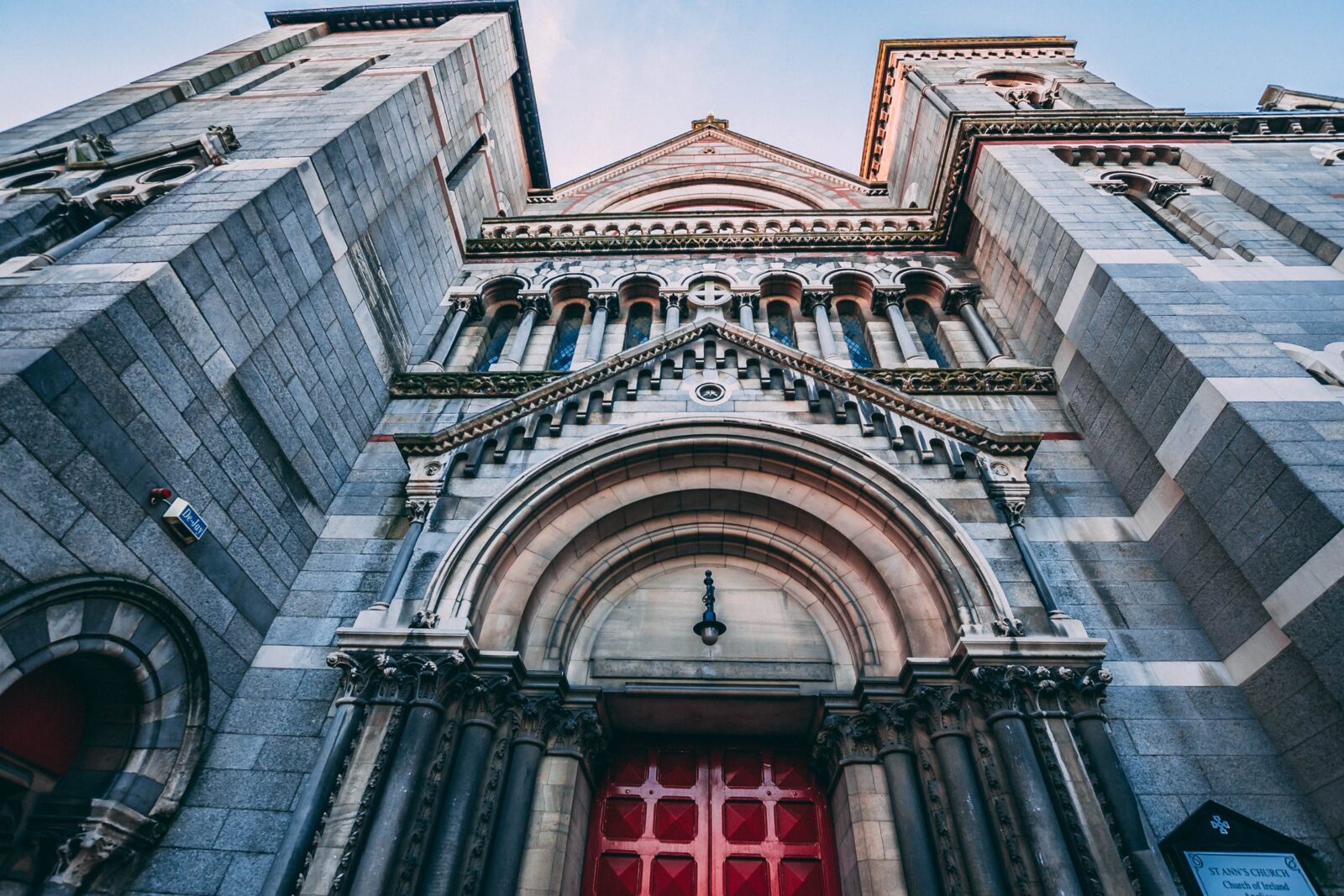 We were on a packed tour of the U.K., Ireland, and Italy and our first stop was Dublin. After a couple of days in Dublin, Gerry picked us up and drove us around Ireland. We cannot say enough about how great Gerry was to tour with. We had a lot of laughs and accommodated us in every way possible.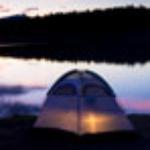 Best decision I made on the trip! As soon as Ciaran found out we were fans of Games of Thrones he incorporated it into our tour! We visited so many locations and landmarks had such good conversations and laughs. Couldn't be more thankful to both Gerard and Ciaran for such an amazing start to our trip!!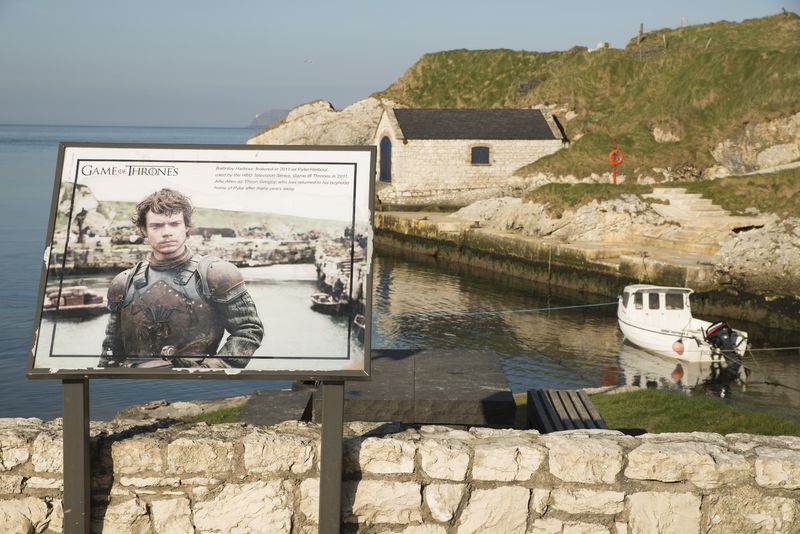 Our driver Jerry was exceptional from the moment he picked us up! He was professional, very knowledgeable about everywhere we traveled, and accommodating throughout our entire trip. He was very family-friendly and very understanding of our autistic son and our needs. He was a very special part of our trip and we are grateful for his time and attention. I would recommend Prestige and Jerry to anyone who is visiting Ireland!
Other Itineraries you Might Like