The Best of The West: 8 Day Ireland Tour
8 Days Touring Ireland's Beautiful West Coast
Are you ready to experience the best of the west coast of Ireland on our 8 day private guided tour itinerary!
This guided tour combines some of the very best highlights of the renowned Wild Atlantic Way, with some more off-the-beaten-track and lesser-known gems to be found in the region. With dramatic sweeping coastlines, rugged mountain vistas, and quaint Irish charm by the bucketload as your driver guides you through some of our most authentic and traditional villages and towns.
The West Coast of Ireland delivers an enchanting and beguiling mix of everything that makes Ireland so special, so read on and find out some of our favorite spots to take our guests on our 8 Day Best of the West guided tour itinerary.
Day 1: Cliffs of Moher - The Burren - Galway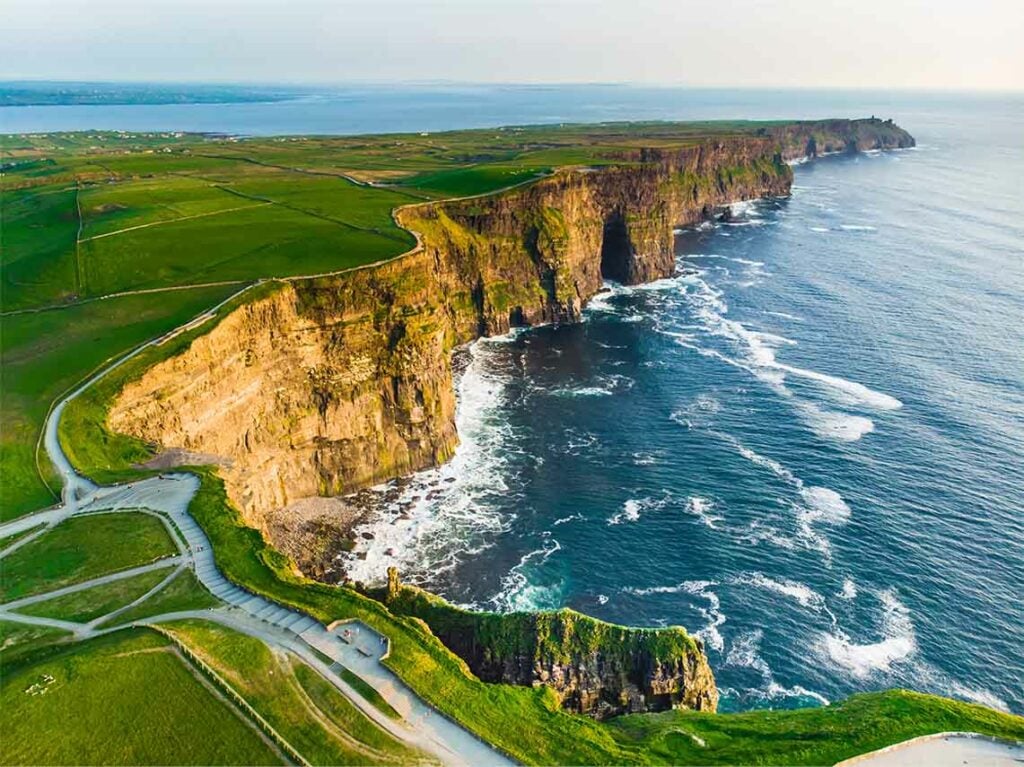 They say first impressions are the most important, so we have a simply stunning introduction to Ireland waiting in store for you as your first stop on this 8-day itinerary will be at the world-famous Cliffs of Moher.
Neither words nor pictures can fully capture the power and grace of the Cliffs.
Rising over 200 meters high and spanning 8 kilometers along the wild Atlantic coast, the Cliffs provide stunning views of the Aran Islands with the ocean crashing below. Your driver-guide will be able to inform you of all the folklore and myths that surround this incredible testament to the beauty of nature.
It is not just the setting of the cliffs of Moher that will blow you away, fans of wildlife and bird watching will want to spend hours here appreciating the Puffins, razorbills, Kittiwakes, and occasional peregrine Falcons that call the area home.
Take a break and enjoy a spot of lunch in the picturesque coastal village of Doolin. Tradition is the name of the game here, so be advised that you will not find any chain restaurants or modern coffee shops in the tiny little village, but your guide will direct you to the best places to enjoy a traditional Irish meal.
Next on your driver-guided tour is The Burren, a region famous internationally for its landscape and flora. Most of the Burren is designated a Special Area of Conservation to protect this extremely unusual habitat of Limestone Pavement, Calcareous Grassland, Hazel scrub, Ash/Hazel Woodland, Turloughs, Lakes, Petrifying Springs, Cliffs, and Fen.
The word "Burren" comes from the Irish word "Boíreann" meaning a rocky place. An invading Army Officer once said, "here there is not water enough to drown a man, wood enough to hang one, nor earth enough to bury one".
Arrive at your Accommodation in Galway
Your driver will take you to the stunning little coastal village of Galway for your evening meal and accommodation for the night. Before checking in for the evening, your guide will be happy to tell you where to find the best traditional food and music venues to spend the evening enjoying a Guinness or two!
Day 2: Croagh Patrick Mountain & Westport
Beginning with your guide collecting you from your hotel, you will make our way to a historic mountain that takes its name from our Patron Saint after St Patrick was believed to have fasted here for 40 days all the way back in 441 AD!
Croagh Patrick, nicknamed the Reek, is a 764 meters (2,507 ft) mountain and an important site of pilgrimage in County Mayo in Ireland. It is 8 kilometers (5 mi) from Westport, above the villages of Murrisk and Lecanvey. It is the third highest mountain in County Mayo after Mweelrea and Nephin. 
It is climbed by pilgrims on Reek Sunday every year, which is the last Sunday in July. It forms the southern part of a U-shaped valley created by a glacier flowing into Clew Bay in the last Ice Age. Croagh Patrick is part of a longer east-west ridge; the westernmost peak is called Ben Gorm.
To get an authentic flavor of Ireland it is essential to visit some of our villages and mingle with the locals, and small towns don't come much more charming than Westport in county Mayo.
Alongside getting to know the local folklore, Westport has many ways to spend an entertaining afternoon with your guide, there is the Great Western Greenway, Achill Island, Clare Island, Clew Bay with its 365 Islands, and Westport House. That's before we even begin to mention the gorgeous scenery, white sandy beach, and of course fantastic choice of restaurants and bars to enjoy before retiring to your Westport accommodation for the night.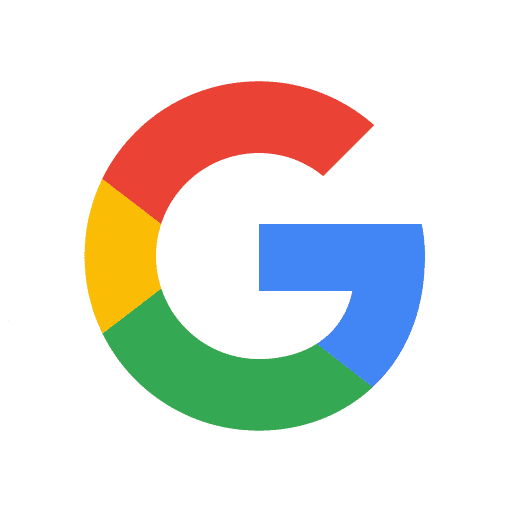 We recently Travelled with Prestige tours, a group of 12 of us from Canada. Michelle from Prestige helped us to form an itinerary and looked after everything. It was a pleasure to deal with Michel and her colleagues. They made everything easy and the tour was brilliant. Had our own really nice bus, lovely driver, excellent accommodations along the way and all our tickets booked into the attractions. Would definitely travel with them again and recommend them for group tours. Very reasonably priced also!
Day 3: County Clare Private Tour
This morning after breakfast, you will be picked up by your driver-guide and taken to explore Connemara National Park.
Here you can admire the incredible scenery in a place where rugged mountains dominate the dramatic landscape that covers 3,000 hectares of, scenic mountains, expansive bogs, glorious grasslands, and enchanting woodlands, a place where you will have the chance to see Connemara Ponies, Red Deer, and birds including Peregrine Falcons. 
Your first stop in the park will be the Visitor Center where guides will be on hand to provide information about the park including the wildlife within the park and walking trails you can enjoy regardless of your trekking experience.
Kylemore Abbey & Victorian Walled Garden
Next, it's the iconic Kylemore Abbey. Kylemore was built in the late 1800s by Mitchell Henry MP, a wealthy businessman, and liberal politician, who, inspired by his love for his wife Margaret, and his hopes for his beloved Ireland, created an estate boasting 'all the innovations of the then modern age'. Kylemore is now owned and run by the Benedictine community of Nuns who have been in residence here since 1920.
To round off the days traveling, your driver-guide will drop you off at your accommodation in Co Clare.
Day 4: Bunratty Castle, Adare & Dingle Day Tour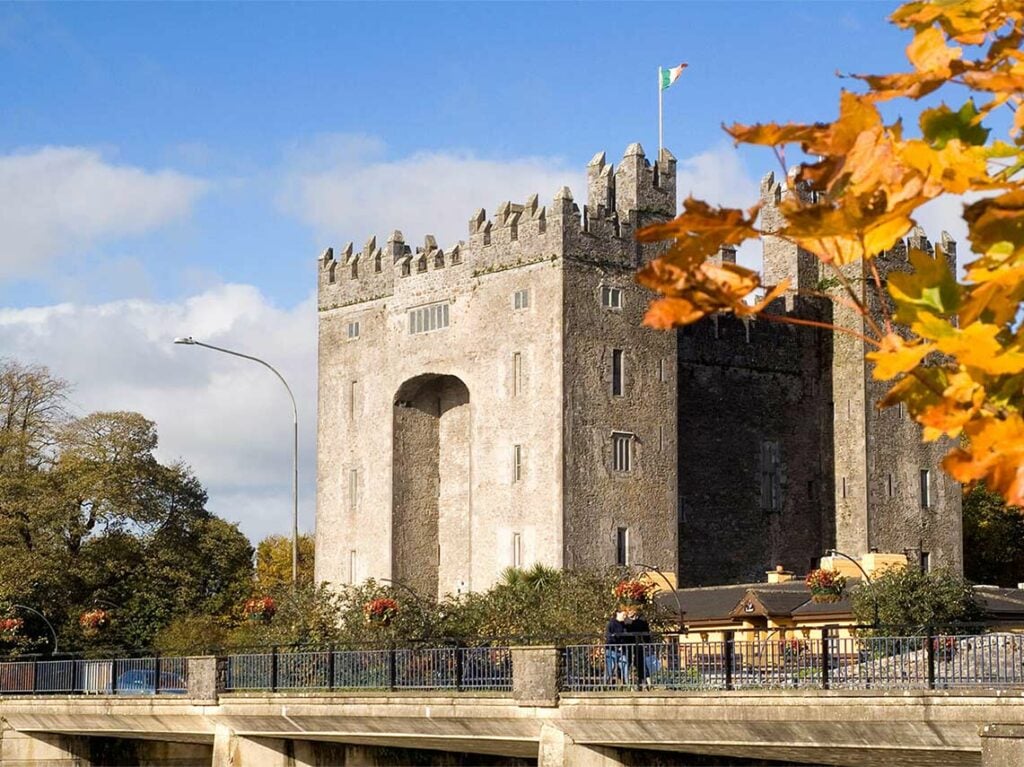 Today you will get to know some historic Ireland as your driver-guide takes you towards the wonderfully picturesque Dingle Peninsula.
On the way, we will first stop at Bunratty Castle and its Folk Park. Here you will visit the acclaimed 15th century Castle, the most complete and authentic castle in Ireland. 
The site on which Bunratty Castle stands was in origin a Viking trading camp in 970. The present structure is the last of four castles to be built on the site. You will take a tour of this iconic fortress; hear and see how the lords and ladies of this castle lived; hear stories of battles and bravery and enjoy stunning views across the idyllic Clare countryside.
The Folk Park, set on 26 acres of unspoiled Clare countryside, is a treat for persons young, old, and in-between, and features over 30 buildings in a 'living' village in a rural setting. Farmhouses, village shops, and streets are recreated and furnished as they would have been at "that time" according to their social standing, from the poorest one-roomed dwelling to Bunratty House – a fine example of a Georgian residence that was home to the Stoddarts, the last family to occupy the Castle.
Before we reach the Peninsula your guide will take you to discover Adare, a quite typical village in the Midwest of Ireland. Your driver-guide will take you on a trip to explore the mysterious ruins and churches which surround the village and whisper of its rich history.
Antique shops, galleries, restaurants, and cafes, sit side by side. Make sure to make time for a wander around this magical village, pause in a cozy pub for a well-earned pint, taste the food and see why 'a hundred-thousand welcomes' is actually an understatement.
Your driver-guide will deliver you to your accommodation in plenty of time to enjoy the traditional Irish town of Dingle.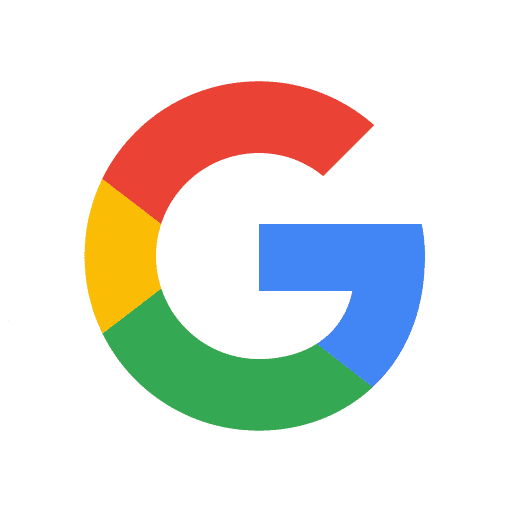 We used Prestige Tours for a family trip and they were wonderful. Michelle was great, she was always quick response with her emails and the hotel accommodations they made for us were amazing. Our driver Alan D was great, he loved telling us about the country. I highly recommend if you use this your group you ask for him!! 100% recommend using this company!!!!
Day 5: Slea Head & Dingle Sheepdog Demonstrations Private Day Tour
This morning after breakfast your driver-guide will collect you from your accommodation and will be on hand to take you to explore all the sights on offer in Dingle and the surrounding area.
Slea Head Drive, one of Ireland's most scenic routes, takes you on a journey through historic sites, Irish-speaking villages, famous Hollywood film locations with close-up views of the world-renowned Blasket Island, and distant views of the Skellig Islands on the southwestern horizon.
The Slea Head Drive is a circular route, forming part of the Wild Atlantic Way, beginning and ending in Dingle, that takes in a large number of attractions and stunning views on the western end of the Dingle Peninsula.
Now located in the Slea Head Famine Cottages are working sheepdog performances. Visitors can view a local sheep farmer skillfully working his sheepdogs in gathering and controlling sheep movement. This skill has been handed down from generation to generation as sheep have been kept here on Mount Eagle for hundreds of years.
Visitors are also given valuable insights into the sheep farmers' way of working. Learn how local farmers could forecast the weather long ago, tell the time when many of the poor could not afford a watch, or even how they managed to communicate with relatives living ten miles away.
After exploring Dingle & all it has to offer, your driver-guide will return you to your accommodation for the evening.
Day 6: Muckross House, Torc Waterfall, Killarney National Park Private Day Tour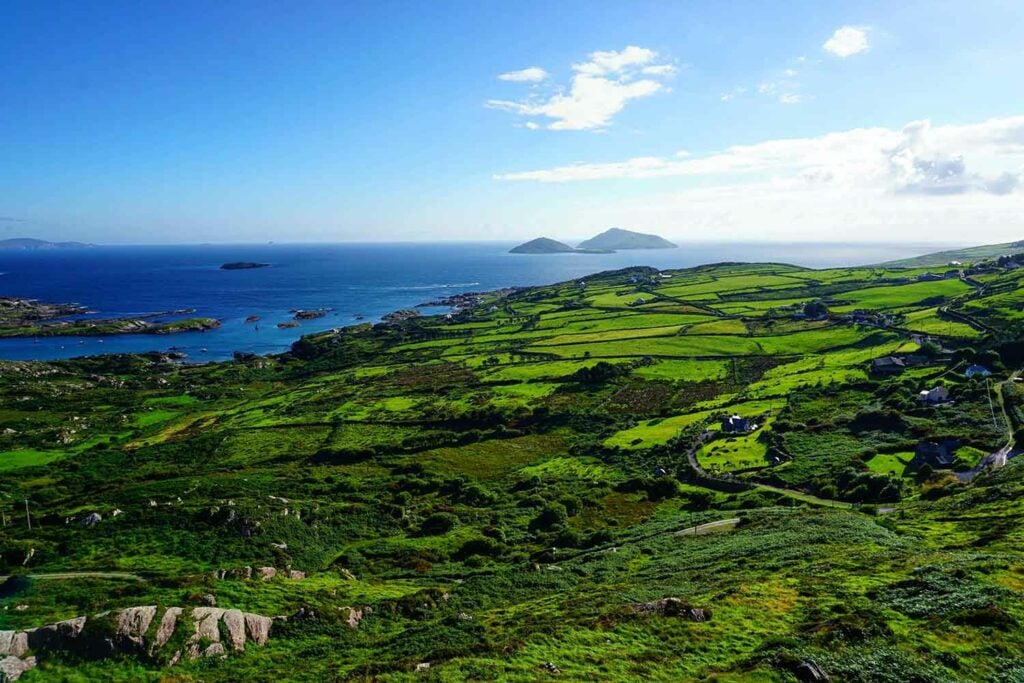 Today your driver-guide will collect you after breakfast and you will make your way to the famously beautiful Co. Kerry. There are many stops along the way,  and when you arrive in Killarney you can enjoy taking a stroll through the streets of this quaint town to enjoy the great pubs, restaurants and enjoy the traditional Irish music on offer.
First is Muckross House. This nineteenth-century Victorian mansion bearing all the necessary furnishings and artifacts of the period is set against the outstanding beauty of Killarney National Park. As a focal point within Killarney National Park, Muckross House is the ideal base from which to explore this landscape.
Following on from this, you will visit the famous Torc Waterfall which is located close to the entrance to Muckross House. From the viewing point, you will have a view over the Middle Lake as well as the falls themselves. 
You will marvel at the falls that are a 20-meter high, 110-meter-long cascade waterfall formed by the Owengarriff River as it drains from the Devil's Punchbowl corrie lake at Mangerton Mountain and sits at the base of Torc Mountain.
Killarney National Park is your next destination, located south of Killarney City, in County Kerry in South West Ireland. It stretches along the banks of Lough Leane and Muckross Lake and covers a total area of 102.89 km2.
Killarney is the very first national park to be established in Ireland in 1932, is a very popular tourist attraction, for its diverse nature and amazing scenery. The park is of high ecological value because of the quality, diversity, and extensiveness of many of its habitats and the wide variety of species that they accommodate, some of which are rare. The park was designated a UNESCO Biosphere Reserve in 1981.
The park contains an expanse of rugged mountainous country. This includes the MacGillycuddy's Reeks, the highest mountain range in Ireland.
You will stay in Killarney for your accommodation on this night. You will love walking the streets of this historic little town with its colorful 19th-century buildings.
Day 7: Ring of Kerry & Skellig Ring Road Driver-Guided Day Tour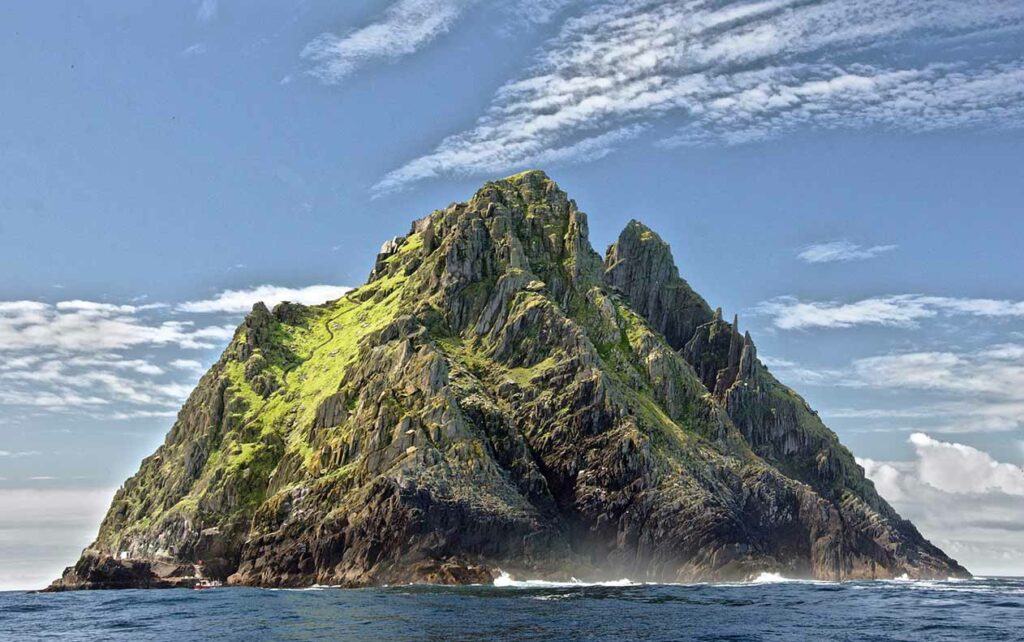 Sure to be a highlight of your Best of the West trip, your driver-guide will collect you from your accommodation in the morning and take you to explore the stunning driving route known as the Ring of Kerry.
The Ring of Kerry is the ring road that follows the coastal contours of Kerry's Iveragh Peninsula. The Ring is one of Ireland's most famous circuits, but it's much more than a simple driving route, the Ring of Kerry is an iconic destination wrapped in stunning visual history.
This scene-stealing route beginning and ending in Killarney takes in all the big hitters – Moll's Gap, the Torc Waterfall, and the Gap of Dunloe are places you will see, but really, the route itself is so much more than the sum of its parts. Within this 179km of tarmac road, you'll find that each turn brings a new treat to the eye, from lakes, rivers, and waterfalls to grand houses and castles, and there is really nothing like breathing in the fresh Kerry air as you drink up the incredible views around you.
There is also an established walking path named The Kerry Way, which takes its own route, and a signposted Ring of Kerry cycling path which uses older quieter roads where possible. The Kerry Way roughly follows the scenic driving route of the Ring of Kerry.
As if that isn't enough for one day, you will also take a trip along the Skellig Ring Road, one of Lonely Planet's top 10 rated destinations. 
From this little-visited 18km stretch of road, you'll get lovely views of the Skellig islands from most of the coastal stretches on the Ring of Kerry. This small detour off the main ring follows the coast through the villages of Portmagee and Ballinskellig, providing you with great views of the Skellig Islands.
Next, we will take a short detour from the road to the famous mountain pass, the Gap of Dunloe, which slices through the MacGillycuddy Reeks. The narrow road winds through the pass into the Black Valley passing five beautiful lakes.
The glacial valleys of Moll's Gap are one of the most dramatic views on the Ring of Kerry route. On the road between Killarney and Kenmare, Moll's Gap boasts the ultimate view of the MacGillycuddy's Reeks Mountain range, the predominant mountain range of the Iveragh Peninsula. It derives its name from Moll Kissane who set up an illicit bar here during the 19th century. Moll's Gap is the highest point on the Ring of Kerry with a 235-meter climb.
Ladies View is the first viewing point you'll meet, or the last, depending on which direction you drive around the Ring. Named after Queen Victoria's ladies-in-waiting who saw it in 1861 and gaped in awe at the majestic valley spreading out before them. Just 16km from Killarney, it provides a panoramic painting of the lakes and mountains of Kerry.
After your Ring of Kerry tour, your driver-guide will return you to your Killarney hotel.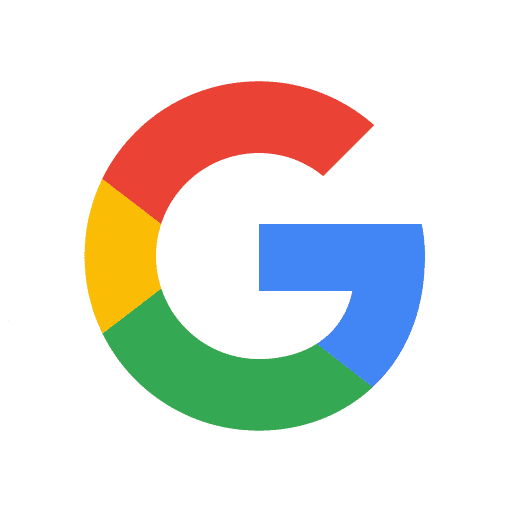 Everything was fabulous. Brian was a wonderful driver, flexible, informative and kind. We left with great memories and a new friend. Thank you for all your support along the way to customize our tour to our exact needs. We definitely would recommend Prestige Tours!
Day 8: King John's Castle - Airport Transfer
And finally, we reach your last day touring Ireland with us! Today we'll head for either Shannon or Dublin airport in time for your flight. 
If your group chooses to fly out of Shannon Airport, then we could possibly have time to visit the impressive King John's Castle in Limerick.
The castle has a turbulent history dating back to Viking times and has undergone several sieges, battles, and triumphs over its long history, this is one of Limerick's most iconic landmarks! Here you will discover the stories of ruthless King John, the noble knights, and rebellious natives.
King John's will bring to life for you close to 1,000 years of dramatic local history. You will explore the courtyard where you'll get a sense of the bustling activity that took place all those years ago. You will discover a medieval campaign tent, a blacksmiths forge, and scenes from a seventeenth-century siege. The sights, scents, and sounds of the Castle and its environs combine to recreate the atmosphere of the era. On your journey, through King John's you can expect to see some lively characters as well as getting the chance to visit a state-of-the-art, technologically advanced visitor center.
After you're tour – you might want to take a break to relax in the café, the perfect place to unwind while enjoying the views of the castle courtyard and the River Shannon before we head to the airport and bid your group Slán leat until next time!
Interested In Our The Best Of The West Tour?
We hope you agree that we managed to pack in as many of the highlights and iconic locations found on the West Coast of our beautiful country into our tour itinerary, however, we understand that every client is different, and that is why we ensure every single tour is tailored to their exact tastes and requirements.
We would love to discuss any changes or alterations you think would improve the tour or even just to get in touch to request some inspiration from our specialist tour planners on how we could customize this itinerary to make it closer to your perfect Irish vacation.
our popular Tour Itineraries