The biggest problem running a private tours business in Ireland is that there is simply too much to cram into one visit. Truly it would take a lifetime to exhaust our areas of outstanding natural beauty and historic buildings with their tales of cultural and political intrigue… and that's before we even get started on our bustling, vibrant cities or quaint and picturesque villages and towns.
Given the difficulty in knowing where to start when planning your ideal Ireland vacation, we thought it would be a good idea to provide you with a top ten list of locations that our clients are sure to fall in love with on our guided tours. To help you build your tour itinerary around these sights, part one of the blog will look at locations in Northern Ireland while part two will look at southern Ireland.
Visit the Giant's Causeway and Causeway Coast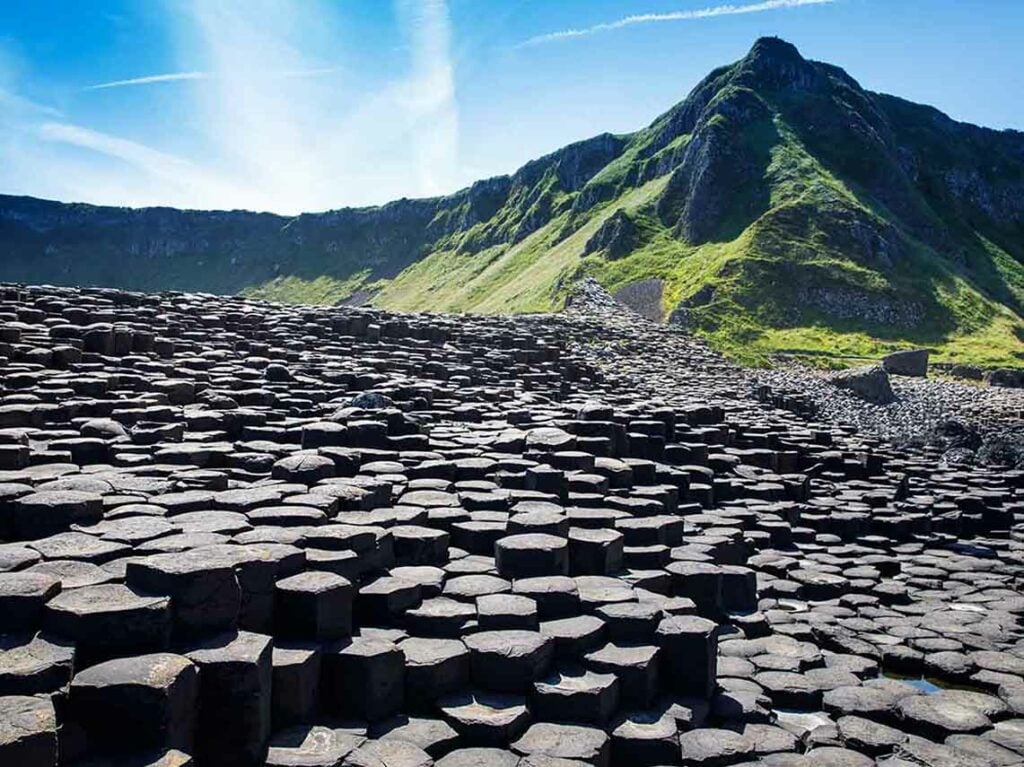 One of the most epic and dramatic landscapes you will ever see, the Giant's causeway consists of thousands of protruding basalt columns formed almost 60 million years ago by extraordinary volcanic eruptions. One look and it will immediately become clear why the Causeway has been designated as a UNESCO World Heritage Site and a 'must-see' attraction on your trip to Ireland.
Located in County Antrim, just a short one-hour drive from Belfast, you can walk down to the causeway to hop over the incredible stone formations and explore the breathtaking causeway coast free of charge. Meanwhile for those interested in the myths and legends attached to this natural wonder the visitor's center will detail the alternative creation story involving the battle between the giant Finn MacCool and his Scottish rival Benandonner.
Titanic Belfast Experience
Previously voted the World's Leading Tourist Attraction, the Titanic museum sits on the site where the fateful ship was built back in 1911. Journey through nine galleries of interactive exhibitions and full-scale reconstructions as you explore the full story of the ship from construction through its disastrous maiden voyage into the modern day. There is also a section documenting stories of the Titanic in modern culture where they might just reference a little-known movie that was a minor hit back in 1997…
Whilst the titanic experience itself is a must-see in Ireland, it provides a perfect base to explore the rest of Belfast – the capital of the North. You can spend days discovering the fascinating history and world-class attractions to be found in the city.
Go back in time to Carrickfergus Castle
Constructed all the way back in 1177 the castle is one of the best-preserved medieval structures anywhere in the world. Now, that is not to say the castle hasn't had to live through its fair share of scrapes! Surviving sieges from the Scots, English, and the French, the castle is now a remarkable living exhibition for you to experience on your guided tour of Ireland.
Our American clients may be interested to know that nearby to Carrickfergus Castle you can visit the ancestral home of the 7th President of the U.S Andrew Jackson.
The Medieval Walled City of Derry/Londonderry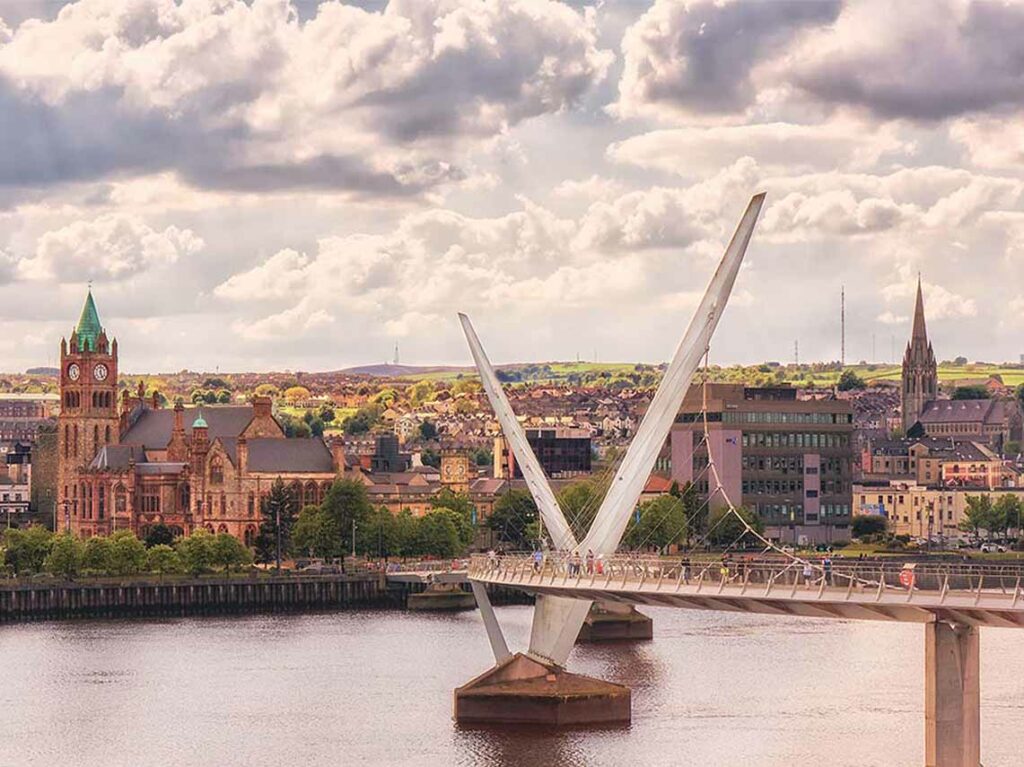 Explore a truly remarkable walkway through the city lined by tremendously well-preserved 17th Century walls and a plethora of interesting and unique historic buildings.
There are 25 surviving cannons from the centuries-old sieges that the city experienced and these can be explored throughout the city with the most famous – the Roaring Meg now displayed in its original location on the Double Bastion.
The Dark Hedges and other must-see Game of Thrones locations
The dark hedges are just one of several must-sees in Ireland locations for fans of the all-conquering Game of Thrones TV show.
It is easy to see why the producers would choose to feature this row of startlingly haunting, yet undeniably impressive row of birch trees planted back in the 18th century that leads to the Georgian mansion, Gracehill house. Fans of the series could spend days visiting the numerous locations in Northern Ireland selected to feature on the show for their achingly beautiful scenery and lush vistas.
You can find out more about the sites by visiting our game of thrones tours page.
Visit must-see in Ireland sites with Prestige
We hope you gained some inspiration for your trip to Ireland reading through the list above. Unfortunately, the nature of list blogs like this is that we had to miss out on mentioning some of our very favorites, but slightly less well-known must-see attractions in Northern Ireland like Lough Erne and Dunluce Castle. However, we hope you will join us again when we go through part 2 of our blog listing the top five must-see sites in southern Ireland.
If you are considering embarking on a private driver-guided tour of Ireland then simply contact our guides and we will help you design the perfect custom tour itinerary for you to ensure you visit all the locations you desire on an unforgettable vacation of a Lifetime.